Eleanor Isabel Ainardi
Obituary
Eleanor I (Neff) Ainardi
April 12, 1936 – September 16, 2022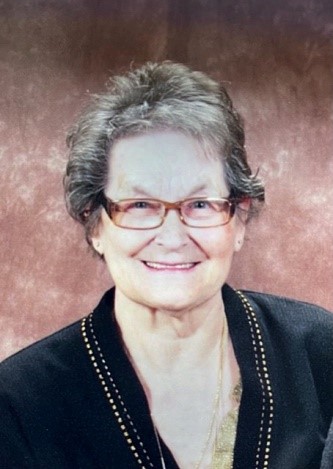 Eleanor Isabel (Neff) Ainardi of Tukwila, Washington died September 16, 2022 at the age of 86 at St. Ann/Franciscan Medical Center, Seatac, Washington.
Eleanor was born April 12, 1936 in Mott, North Dakota. She was the second of six children born to Fred and Isabel (Zent) Heck.
Eleanor is survived by her devoted husband, Donald, of 50 years; her sons Steven (Sandy) Neff of Granbury, TX, Dennis (Doreen) Neff of Tukwila, WA., and the daughter of her heart, April (Joe) Chanes of Des Moines, WA.
She is also survived by four grandchildren: Stephanie Neff, Nathan Neff, Karley Short-Acierno and Jay Jay Nesheim; four great grandchildren: Siennah Neff-Pese, Hendrix Neff, Eliahana and Sloane Acierno.
Also surviving Eleanor are her two sisters, Leona Himmelspach of Woodinville, Wa., and Sister Lorene Heck, O.P. of Shoreline, Wa.; along with numerous loving nieces, nephews, grandnieces and grandnephews.
Eleanor was preceded in death by her 1st husband, Harold Neff, her parents, brother Edward Heck, sisters, Selma Knoll-Crocker, and Carole Renick.
Eleanor attended Yucca Country-Farm School in North Dakota.  She moved to Seattle in 1956 with her parents where she met Harold Neff.  They were married in 1958.  After Harold's death in 1965, Eleanor dedicated herself to her two sons, doing all the things that both a mother and a father would do with two small growing boys – Boy Scouts/Den Mother, ball games, numerous school activities, etc.  In 1972 Eleanor met Don Ainardi and they were married on January 5, 1973.
Eleanor was a hard worker and held many positions over the years: grocery check, waitress, taxi dispatcher, meat packing (Sunny Brand Meats), motel housekeeping supervisor and office clerk.  For many years she provided child care for her grandchildren and great grandchild.  She was also known to many others as "Grandma".
What did she enjoy: Gardening, flowers, crocheting, knitting, sewing, ceramics, reading, and Don says, "Picking on me!". And there was always the monthly Pinochle/Bunco club of friends.
In retirement she said what she enjoyed most was traveling and her great-granddaughter.
Eleanor was amazing in many ways.
In 2008 she had a stroke which left her paralyzed on one side; but she did not let that deter her from participating fully in life: family gatherings, picnics, dining out with family and friends; ball games; going for car rides. All of this was possible with the tremendous support and loving care of her husband, Don!
The people who knew and loved Eleanor experienced her as someone who was warm, loving, strong, kind, and a good woman. Her physical presence will be greatly missed by her family and all those who knew and loved her.
Eleanor, may your heart be speechless at the sight of the truth of all your belief had hoped; your heart breathless as you see the radiant face of your God.