Erling Lauritz
November 25, 1920 - March 11, 2021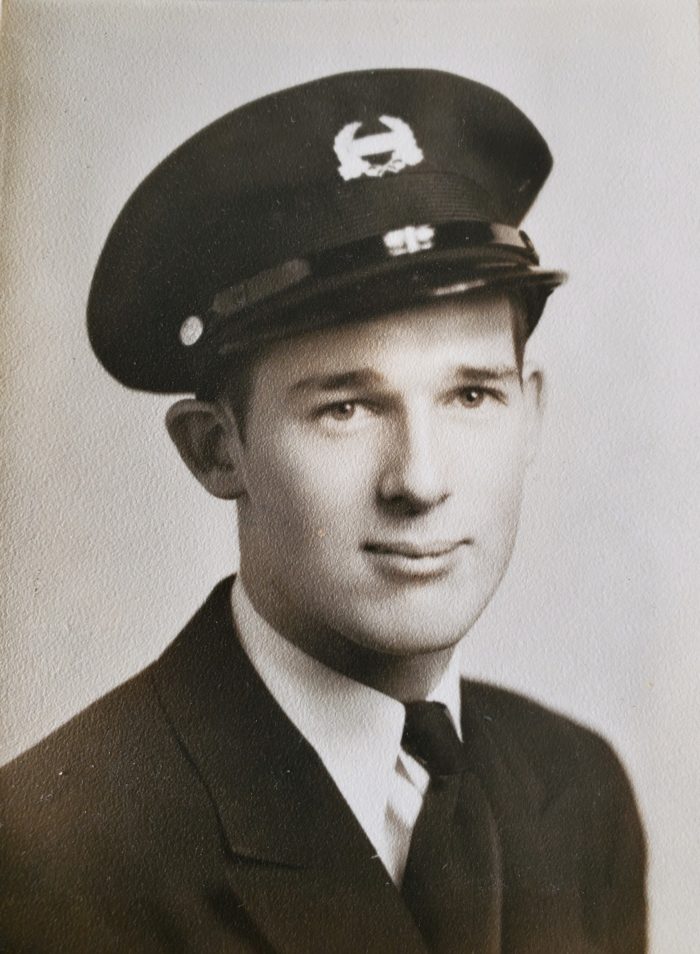 Obituary
Erling was born to John and Jenny Lauritz in Tacoma, Washington. He was the fourth child and only son, having three older sisters, Solvieg, Doris and Helen. Erling graduated from Lincoln High School – Tacoma in 1939, attended the University of Washington in 1940-1941. His education was cut short with the bombing of Pearl Harbor. Like most of this "Greatest Generation", Erling was drawn to serve his country, enlisting in the US Coast Guard from August 1942 until November 1945. As a Marine inspector, he worked the Mississippi River from Minneapolis St. Paul to Decatur before spending his last year of service in the Philippines.
It was during his river tour that he met the love of his life, Eva. They were married in Decatur, Alabama in October 1944. Eva preceded Erling in death after 75 years of marriage. After the war they moved to Seattle where Erling graduated from the UW with a Bachelor of Architecture Degree. With his Coast Guard experience, Erling had a long and successful career in the Marine Design-Naval Architecture field, retiring as the Chief Engineer at Duwamish Shipyard in 1986. After retirement, Erling volunteered with the Meals on Wheels program and worked part-time for Avis Rental Car Co.
Erling is survived by his three children, five grandchildren and three great-grandchildren. Daughter Gail (John) Kelly, grandson Christopher, Spouse Jenn Lalime, great-grandson Miles and great-granddaughter Carson; granddaughter Tracey (John) Mulhern, great-granddaughter Eireann. Daughter Janine (Herb) Crimp, grandson Nicholas, granddaughter Laura (Garett) Van der Spek, granddaughter Jenny, spouse Wil Gray; and son Steven and Francesca Grune.
A proud American-Norwegian, Erling lived his 100 years to the fullest, with skiing and fishing among his lifelong interests. He will be missed by his family and all those whom he touched, always demonstrating that strong Norwegian spirit for everyone to see.
Erling was an active member of The Lutheran Church of the Atonement in Burien, WA.
Remembrances can be made in his memory to Sound Generations Meals on Wheels program – King County, or to his church.
"I can't think of anything more that could have been done at a time when I needed help and care."
Jean P. Seattle
"We received outstanding service, from front desk to funeral director to family service and beyond."
Deborah M. SeaTac
"The staff went out of their way to show us kindness and helped with several additional needs."
Norma N. Auburn
"The staff was prompt, courteous, helpful, and most of all, caring."
Leslie W. Tacoma
"They really care for people and go out of their way to make things easier."
Kathleen S. Federal Way
"The funeral home is a nice, warm and inviting place. Thank you for your kindness in our loss."
Deborah N. Burien
"We are so pleased with Bonney Watson. They were very professional in every way."
Anita H. Normandy Park