Eva Ellen Barnett
September 8, 1923 - December 16, 2021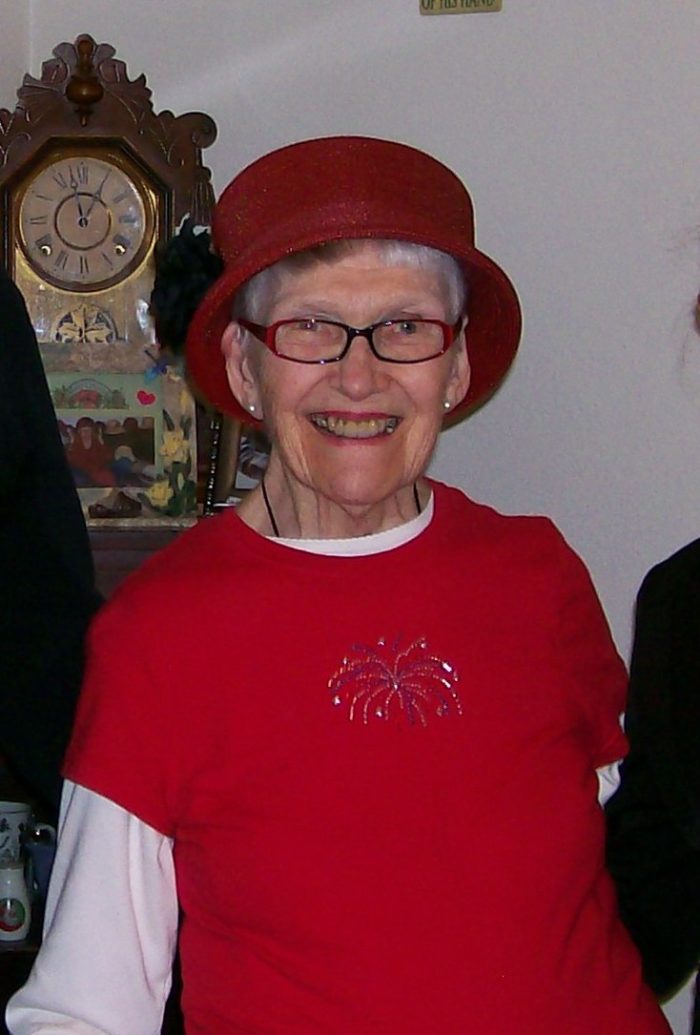 Obituary
Eva Ellen Barnett was born in Seattle on September 8, 1923 and passed away peacefully at the age of 98 at Manor Care in Lacey, WA on December 16, 2021. She grew up in Seattle and graduated from Ballard High School. After High School, she worked as a receptionist at a local doctor's office and later as a switchboard operator for the telephone company. Eva married Jesse H. Barnett on December 8, 1942. In 1958, they moved from Seattle and raised their five children in Fall City, WA. Upon retirement Eva and Jesse moved to Centralia in 1990.
Eva came to know the Lord as her personal Savior at a King's Teen Banquet in 1966. She was passionate about telling everyone she met about the Jesus she loved so much. She was a devoted wife and mother who enjoyed spending time with her family and loved ones. Playing games and making up stories with her grandchildren was one of her many gifts. Eva also enjoyed camping and fishing. One of her favorite outings was the annual family camping and fishing trip to Leader Lake in Okanogan County in eastern Washington.
Since moving to Centralia, Eva was active at Mountain View Baptist Church, where she taught Sunday school, worked with AWANA, was a co-leader of Heritage Club, and was an active member of Lighthouse Ladies. For many years, Eva attended Bible Study Fellowship, was a leader for Child Evangelism, and had a nursing home ministry. She was also known for her very large collection of hats.
Eva was preceded in death by her husband of 65 years Jesse, her youngest son Kenneth, and her brothers Ed and Archie Vernon. She is survived by her sons Larry and Vernon Barnett, daughters Eva Longenecker and Alice (Lorraine) Wurdemann, twenty-one grandchildren, thirty-eight great grandchildren and two great-great grandchildren.
A celebration of Eva's life will be held on January 29, 2022 at 11:00 am at Mountain View Baptist Church, 1201 Belmont Avenue, Centralia, WA 98531
In lieu of flowers memorial donations may be made in Eva's name to Alzheimer's Foundation of America.
"I can't think of anything more that could have been done at a time when I needed help and care."
Jean P. Seattle
"We received outstanding service, from front desk to funeral director to family service and beyond."
Deborah M. SeaTac
"The staff went out of their way to show us kindness and helped with several additional needs."
Norma N. Auburn
"The staff was prompt, courteous, helpful, and most of all, caring."
Leslie W. Tacoma
"They really care for people and go out of their way to make things easier."
Kathleen S. Federal Way
"The funeral home is a nice, warm and inviting place. Thank you for your kindness in our loss."
Deborah N. Burien
"We are so pleased with Bonney Watson. They were very professional in every way."
Anita H. Normandy Park