Frances Tsuyako Nishi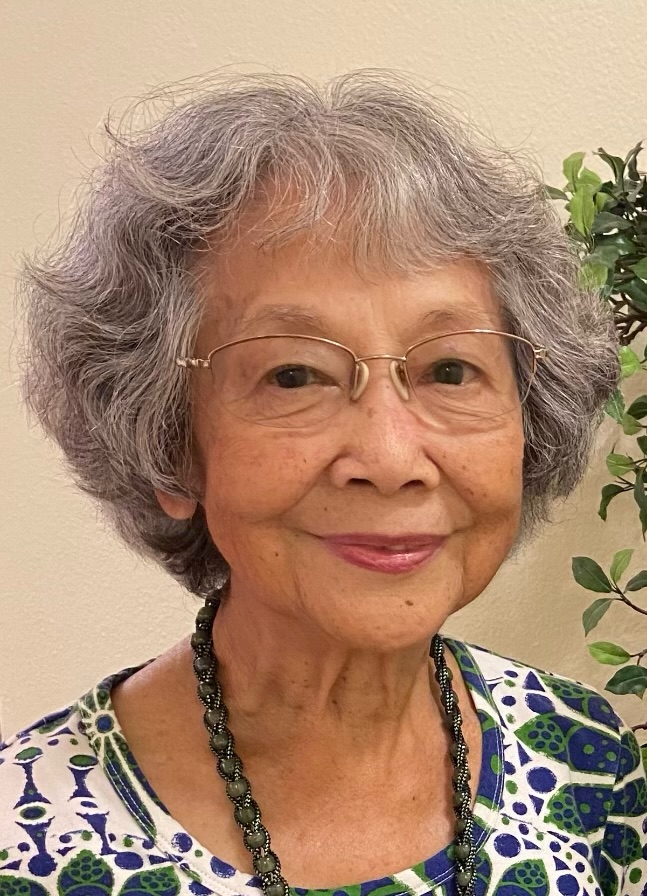 Obituary
February 24, 1934 – November 9, 2022
Frances was born in Mosier, Oregon, to Kinuyo Sugita Kajita and Hatsutaro Kajita.
In 1942, Frances and her family, including her sister Mary and brother Haruo, were removed from their farm and taken to the Pinedale Assembly Center in Fresno, CA. From Fresno, they were incarcerated at the Tule Lake Relocation Center in Newell, California, then relocated/incarcerated at the Topaz War Relocation Center in Millard County, Utah. In 1945, Frances' family was released from Topaz and sponsored by the Brickner family, living in College Place, WA. She attended the College Place public schools, eventually graduating from Walla Walla High School, class of 1952. An interview with her recollections of this period can be viewed at the Densho.org website.
Frances worked for the Superintendent of the Walla Walla District until her marriage to Roy Nishi on December 27, 1959.
She was a member of Emmanuel Lutheran Church, Chapter FT PEO, the Walla Walla Country Club, Elks, the WW-Sasayama Sister Cities Committee, and the Tuesday-Friday Family Group. In addition, she was a former member of Alpha Psi-Chapter Epsilon Sigma Alpha and the Blue Mountain Cystic Fibrosis & Upper Respiratory Chapter.
Her favorite activities included playing Bridge, Shanghai, golf, and traveling. She spent many winters in Puerto Vallarta, Mexico, with friends from Canada and across the US.
Frances is survived by her daughter, Leanne (Rick), son, Ron (Angela); granddaughters, Melia, Marissa, and Alison, grandson, Ryan; and numerous relatives and close friends.
In lieu of flowers or gifts, please consider donating to one of her favorite organizations: Emmanuel Lutheran Church-Walla Walla, the Christian Aid Center-Walla Walla, or Densho-Seattle.
A service will be held in the Spring of 2023.