George E. Soukas
April 24, 1934 - September 4, 2021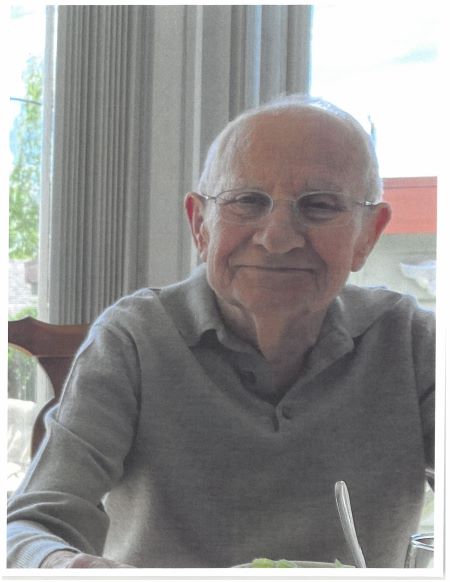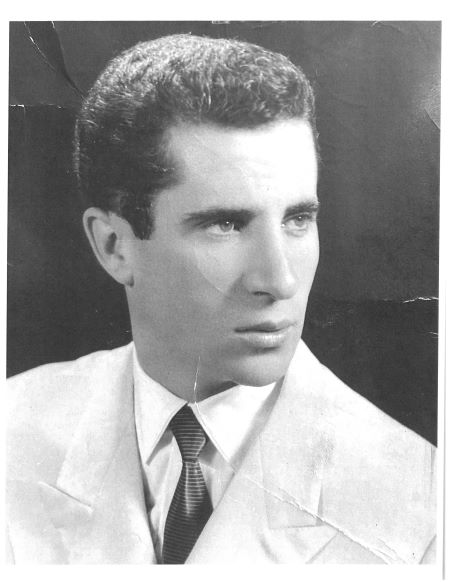 Obituary
George lived a full and happy life of 87 years with his loving wife Eleftheria (Ritsa) by his side. He passed peacefully in his sleep on Saturday, September 4, 2021 at his West Seattle home of 47 years. He was born in Gargaliani, a small town in Messinia in the Peloponnese Region of Greece, on April 24, 1934, the eldest son of Evangelos and Alexandra Soukas. At age 19, he enlisted in the Greek Army and was a musician in the Hellenic Army Band for 12 years.  He met Ritsa while he was stationed in Trikala, Thessalia, Greece when he and an army buddy rented a room from her parents.  George and Ritsa got engaged 6 months after meeting.  During the 4-year engagement, George continued his Greek military service throughout Greece and Cyprus, while writing letters to his beautiful bride-to-be daily. 
On April 15, 1966 they were married in Trikala surrounded by family and close friends. Soon after, they left their family and their beloved birth-country by ship across the Atlantic Ocean in hopes of a better life to America through Canada. They first settled in Vancouver, BC taking small jobs here and there.
George always dreamed of settling in the United States. He met fellow Greek immigrants from Seattle who offered him an opportunity to play music as a drummer at the former popular Greek Village Restaurant in the evenings and worked two other jobs during the day in restaurants. He also played music at the (former) Tops 24 restaurant at 9th & Madison.
Little by little and with much hard work and sacrifices, he and his brother Demetrios (Jimmy) in 1969, bought a restaurant on Madison and Broadway which became the Brother's Café. 
Throughout his lifetime, George owned the G & G Restaurant which he opened (at separate times) in Federal Way, Renton, and White Center. The last restaurant that he and Ritsa owned and worked at was Spyros Gyros, located in Des Moines, WA for which they were there for 16 years before finally retiring in 2009 at the age of 75.
George will be remembered as a devout Christian, a very hard worker, and one who believed strongly in the education of his children and grandchildren. He was a member of the Greek Orthodox Church of the Assumption on Capitol Hill and he enjoyed attending Orthros services before the Divine Liturgy began each Sunday.
Everything George did was for his love of his family. George is survived by Ritsa, his devoted wife of 55 years. Survivors include his daughters Alexandra (Kosta) and Angela (Marke), grandchildren Anastasia and Dominic, his brothers Apostolos and Aristides (Vaso), his sister Ekaterini (Laki) and many nieces and nephews. In addition to his parents, George is predeceased by his brother Demetrios (Jimmy), brothers Kosta & Niko, and sister Olga (the latter 3 had passed at infancy & at very young ages.
Donations in lieu of flowers may be made to:
The Greek Orthodox Church of the Assumption 1804 13th Ave. Seattle, WA 98122
"I can't think of anything more that could have been done at a time when I needed help and care."
Jean P. Seattle
"We received outstanding service, from front desk to funeral director to family service and beyond."
Deborah M. SeaTac
"The staff went out of their way to show us kindness and helped with several additional needs."
Norma N. Auburn
"The staff was prompt, courteous, helpful, and most of all, caring."
Leslie W. Tacoma
"They really care for people and go out of their way to make things easier."
Kathleen S. Federal Way
"The funeral home is a nice, warm and inviting place. Thank you for your kindness in our loss."
Deborah N. Burien
"We are so pleased with Bonney Watson. They were very professional in every way."
Anita H. Normandy Park