George Hagerhjelm
October 25, 1942 - March 19, 2023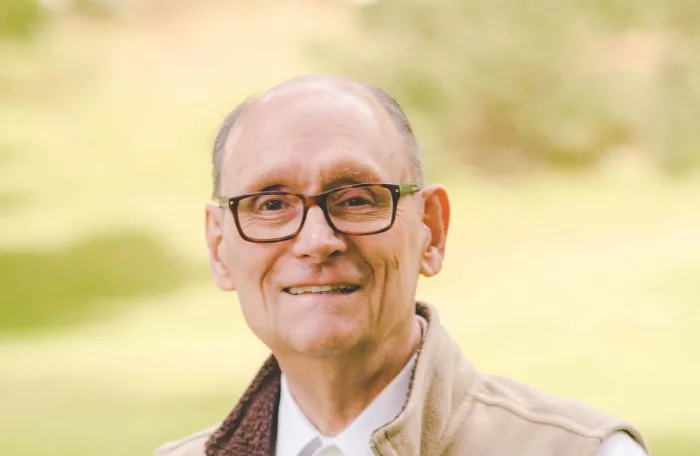 Obituary
Ralph "George" Hagerhjelm was born October 25, 1942, in Bellingham, Washington to Ralph and Helen Hagerhjelm. He grew up at 1451 Grant Street, and the family attended Champion Street Baptist Church, now Northwest Baptist Church. George remembers accepting Jesus Christ as his savior in Sunday School. His childhood was spent participating in church activities, sports (including Pee Wee baseball), and trout fishing with friends in Whatcom Creek. George's father was a car salesman which may have sparked his love of cars as a teenager. This love continued throughout his lifetime. George graduated from Bellingham High School in 1960, eventually graduating from Peterson Business College in Seattle. He had various sales jobs, finally ending up as a sales representative for the Gillette Company where he became known as "George Gillette." He retired in 1997 after being diagnosed with Parkinson's Disease. George met Carolyn in 2005, and they were married at what was then Our Savior's Baptist Church (now Journey Church) in Federal Way, Washington, in April 2006.
George's many activities included teaching adult Sunday School, travel, teaching Beginning Internet at eight libraries, leading Bible studies at retirement homes and memory care facilities, visiting residents in nursing homes who would not otherwise have had visitors, following the Seahawks and Mariners, attending drag races and car shows, and keeping up with friends. If you were ever a friend of George's, you were a friend for life.
George's life can be summed up in love for the Lord and love for others. He dedicated his life to learning the Bible, prayer, reaching the lost for Christ, and showing Jesus' love to everyone he met. He is survived by his wife, Carolyn, three step-daughters (Laurie Wilson and husband Kymm, Sherry Imrie and husband Neil, and Karen Cook and husband Marc) and their families, sister Ruth Archer and husband Al, brother Chuck Hagerhjelm, and numerous nieces and nephews.
Celebration of Life Service will be held at Journey Church, 701 S. 320th Street, Federal Way, WA, on Saturday, April 15, at 1 p.m. In lieu of flowers, please send gifts to Journey Church designated "Missions."