George Raymond Peterson
July 30, 2009 - July 20, 1931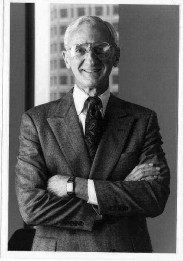 Obituary
G. Ray Peterson
Ray died on July 30, 2009 at the age of 78. Ray had a 47 year career in the brokerage industry in both Seattle and Portland as a financial officer. He was an avid bicyclist and enjoyed going to the gym 6 days a week. He volunteered at NW Harvest and was active at Trinity Church.
Ray was a loving husband, father and devoted grandpa. He is survived by his wife Jan of 51 years, son Bert, Jenny Meredith, Patrick and grandchildren, Patrick, Grace and Liam McMenamin.
Brother Jack Lyn, Hugh Glenda Sister Karen Laird and Kristine Ken.
Proceeded in death daughter Margot, parents William and Mable and brother Richard.
Services will be held at Trinity Parish Church at 609 8th Avenue, Seattle, WA. at 11:00am on Saturday, August 8th.
In lieu of flowers donations may be made to NW Harvest, Trinity Mermorial Fund or Swedish Cancer Institute.