George Richard Andersen
July 29, 1923 - November 29, 2020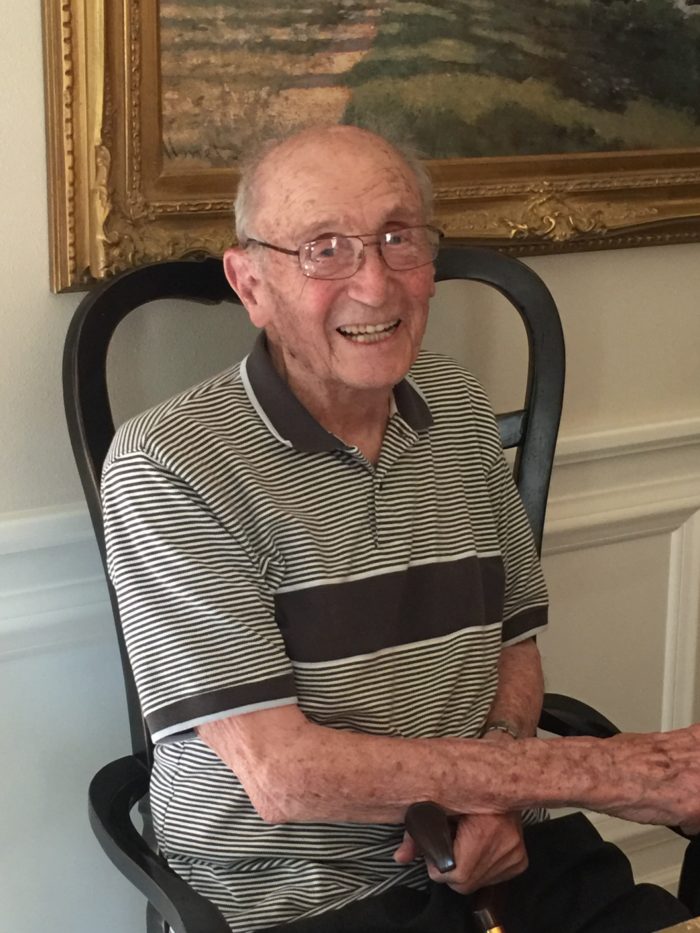 Obituary
George Richard Andersen, 97, of Des Moines, WA, passed away on November 29, 2020. He was born July 29, 1923 in Roundup, MT where his family homesteaded before moving to Idaho where they continued to farm. George graduated from Murtagh HS, ID and then joined the Army Air Corp where he learned to fly. After discharge, he returned to Idaho where he met and married Ida May Smith. They celebrated 71 years together on August 14.
George worked for United Airlines and he retired as a Captain in 1983. He was an outdoor enthusiast who enjoyed snow skiing, water skiing, golf, hunting and fishing. He liked to tinker around the house and was always looking for "something to do".
He is survived by his spouse, Ida and his sons; Allan (Patti) and Eric (Beverly). His eldest son, Brad, preceded him in death. He is also survived by eight grandchildren, eleven great grandchildren and two great great grandchildren.
"I can't think of anything more that could have been done at a time when I needed help and care."
Jean P. Seattle
"We received outstanding service, from front desk to funeral director to family service and beyond."
Deborah M. SeaTac
"The staff went out of their way to show us kindness and helped with several additional needs."
Norma N. Auburn
"The staff was prompt, courteous, helpful, and most of all, caring."
Leslie W. Tacoma
"They really care for people and go out of their way to make things easier."
Kathleen S. Federal Way
"The funeral home is a nice, warm and inviting place. Thank you for your kindness in our loss."
Deborah N. Burien
"We are so pleased with Bonney Watson. They were very professional in every way."
Anita H. Normandy Park