Gerald and Margery Micona
2021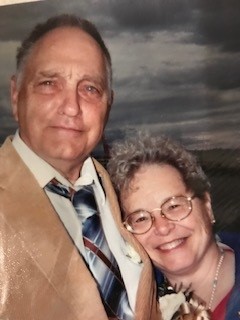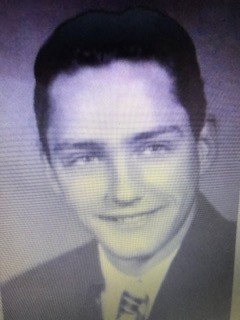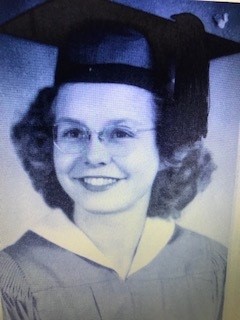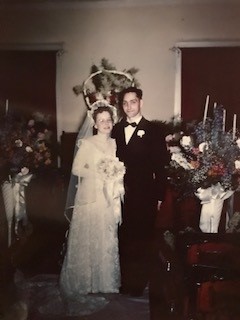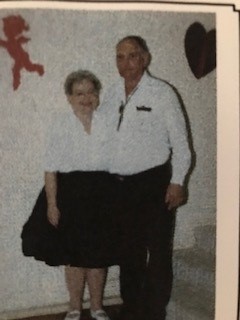 Obituary
A CELEBRATION OF LIFE FOR
GERALD JAMES MICONA AND MARGERY JEAN MICONA
Gerald James Micona – March 15, 1929 – January 31, 2020
Margery Jean Micona – January 15, 1931 – November 01, 2021
They are survived by:  Kathleen and Ernie Lassman, Jim and Sue Micona, Carolyn and Mike Evonick, Leanna Micona and many grandchildren.
Gerald (Jerry) was born in Seattle, Washington to Cole Joseph and Florence Amelia Parker Micona. Jerry was the second of two boys. Jerry was raised in the West Seattle Baptist Church in West Seattle which is where he first met Margery Spaulding.
Margery (Marge) was born in Hiawatha, Kansas to George Earl Spaulding and Anna Louise Johnson Spaulding.  Marge was the youngest, of five children.  In October of 1941, her dad, a builder and carpenter, moved Marge and her mom to Montesano, Washington to be closer to her father's cousins and his only son.  They moved several times around the Seattle area before settling in West Seattle in 1944.  During this time, War had been declared.  Marge and her mother supported the effort by being 'spotters' for enemy aircraft.  One day, Marge was invited to join her girlfriend, the daughter of the minister for the West Seattle Baptist Church, to attend church with her.  It was there where Jerry and Marge first met. 
Jerry and Marge become sweethearts when both were attending West Seattle High School. They were seen together everywhere! In fact, one day a teacher caught Jerry and Marge "messing around" behind the school building. Both were duly scolded and Marge's mom was called by the teacher and asked to have Marge picked up and taken home. What the teacher didn't know was that Marge's mom didn't drive. The teacher was shocked when Marge's mom asked the teacher to ask Jerry to bring Marge home. Marge loved to tell that story! Soon after Marge's graduation she and Jerry married.
Jerry and Marge married on July 2, 1948 in Seattle, WA.  Jerry got a job with the US Postal Service as a letter carrier.  Marge worked at Sears and Roebuck in the beginning, but took time off to raise her family. They had four children, Kathleen, James, Carolyn, and Leanna.  While living in Seattle, Jerry and Marge found and bought a wooded lot in Belfair, WA on Tee Lake.  Wanting to move the children out of the city and raise them in a rural setting, they moved to Port Orchard, Washington.  This wasn't without a bit of drama.  The first lot they were about to purchase turned out to be all wrong as they would have owned ½ of a turkey farm!  Ultimately, they found the perfect 10 acres on Bulman Rd, Port Orchard, Washington.  It was rural, close to the Southworth/Seattle ferry, and closer to Tee Lake.  Jerry made the commitment to stay on with the US Postal Service and commuted every day to Seattle for work. 
Building the Port Orchard house kept Jerry and Marge very busy. Jerry and Marge, with the help from his father and Marge's father built their house literally around them. The children, regardless of their age, were also asked to pound nails, help with sheet rocking, etc., and by the way, prior to the plumbing being installed, the outhouse was located out in the field! Once the house had walls and a roof, the family moved in as it was September and school was about to start.
Soon after arriving full time in Port Orchard, the family joined the Manchester Community Church and also started creating a mini farm. There were beef cows, Clarabelle the milk cow, sheep, chickens, rabbits, a huge vegetable garden and after Carolyn and Leanna started begging, a horse! Marge and the children dreaded the early morning phone calls from Jerry telling us the cows were out and we needed to round them up and get them back into the pasture before school! While Jerry was working in Seattle during the day, Marge and the children were busy watering and harvesting the gardens and cleaning vegetables. Marge would use the cucumbers to make 100 quarts or more of dill pickles every year! The children would wait patiently for the cucumbers to turn into pickles! Marge was also known for her pies! She would make a dozen pies all in one day! Every year Jerry and Marge would host the Manchester Community Church members to a potluck dinner. The first year they had just put down the flooring so it was "Shoes off Ladies"! Marge also found the Manchester Library! Marge would bring home a stack of books to read nearly every week.
Knowing he had four children and wanting the best for his family, Jerry started to inquire about how he could get promoted and ultimately into management.   His supervisor told him to achieve his goals, he would need to be a better communicator.  Jerry took this advice head on and joined the Toastmasters.  He would often practice his speeches in front of his family.  Not long after joining Toastmasters, Jerry was selected to be the Post Master for a small Post Office on Bainbridge Island.  His daughter Carolyn loved it as he would give her a ride to school, no school bus for her!  However, Jerry wasn't there long!  Jerry was again promoted to one of the Post Offices in Seattle  – one that was having issues! Jerry was hired there to "fix" the problems and that he did.  Ultimately, Jerry retired as one of six (at that time) Regional Post Masters for Seattle. 
Jerry and Marge were also active in the children's activities, Girl Scouts, backpacking, plays, teaching the girls to sew, or attempting to, and running the children to and from their various activities.  Jerry active in playing his accordion and piano, (he bought a red upright piano with ivory keys), encouraged music.  There were piano lessons for those who wanted to learn, a guitar for Carolyn and Leanna, a clarinet for Carolyn, and several different saxophones for Jim.  Music was always being played.  Kathy would come home from school and the first thing she did was turn on the radio.  One year Jim came home from school on a Wednesday, saying that the Swing Band he was in was to play a "gig" at another high school on Friday night and he needed a black suit.  So….on Thursday Marge dashed to the fabric store, got a pattern and fabric, and cut out the pieces.  Marge and Kathy had a sewing marathon by taking turns sewing all afternoon and evening on Thursday, and by Friday evening when Jim needed the suit, it was ready!
When the family could, they would spend time up at Tee Lake. Jerry built a cabin there and the family would go, sometimes with their instruments, and the evenings would bring a family "jamm" session. The family all pitched in when it came to building the cabin. Jerry later built a dock and bought a small motor boat to go along with the row boat that had a small hole in it. Dad, and the children all had a try at water skiing. The children also liked to take the row boat with the hole out to the middle of the lake and wait until it sank. They would then use the bow of the boat as a diving platform. The Girl Scouts were often invited to come to the cabin; they always enjoyed their overnights. Sleeping bags and cooking marshmallows over the fire was a big hit!
As the children got older, Marge wanted to go back to work.  She got a job in Seattle and started the ferry commute from Port Orchard to West Seattle and then took the bus to where she worked at Stetson – Ross; Marge felt she wanted to make her own money!  It was during this time when Jerry and Marge decided it was time to move back to Seattle.  They found a lovely home in West Seattle not far from their first home on 41st  and very close to the library!  They also started buying houses, fixing them up, and renting them out. Marge moved on to Star Machinery where she retired.  
Upon their retirements, Jerry and Marge moved to Tee Lake full time but not before tearing down the old cabin and having a house built. Once moved in, they joined the Belfair Round Dance group and even had Carolyn and her husband Mike join them. But after a few years of driving down to Yuma for the winter, they decided to buy a home in Yuma East, Arizona. Once settled in Yuma East they joined the clubhouse and took part in all the many fun opportunities. Marge and Jerry would take turns putting on or helping with the assorted breakfasts and dinners. Marge played Bingo and gave quilt lessons and Jerry would MC for the informal jazz musicians, and helping others when it was needed. Jerry also played the keyboard for various retirement homes and Marge and her sewing buddies made toys for the Marine's Toys For Tots. Marge also donated many of her quilts to the Mission and Women's shelters in Yuma.
As Jerry and Marge entered their later years, they suffered from deteriorating health and at the insistence of the children they decided it was time to move back to Seattle. The children found a comfortable assisted living facility, Meridian at Stone Creek, where Jerry and Marge lived out they lives.
Jerry and Marge were very proud that all four children graduated from college and went on to have full lives of their own.
Jerry and Marge had a full and blessed life and will be missed.
"I can't think of anything more that could have been done at a time when I needed help and care."
Jean P. Seattle
"We received outstanding service, from front desk to funeral director to family service and beyond."
Deborah M. SeaTac
"The staff went out of their way to show us kindness and helped with several additional needs."
Norma N. Auburn
"The staff was prompt, courteous, helpful, and most of all, caring."
Leslie W. Tacoma
"They really care for people and go out of their way to make things easier."
Kathleen S. Federal Way
"The funeral home is a nice, warm and inviting place. Thank you for your kindness in our loss."
Deborah N. Burien
"We are so pleased with Bonney Watson. They were very professional in every way."
Anita H. Normandy Park