Gloria Delos Santos Mojica
March 9, 1931 - June 5, 2021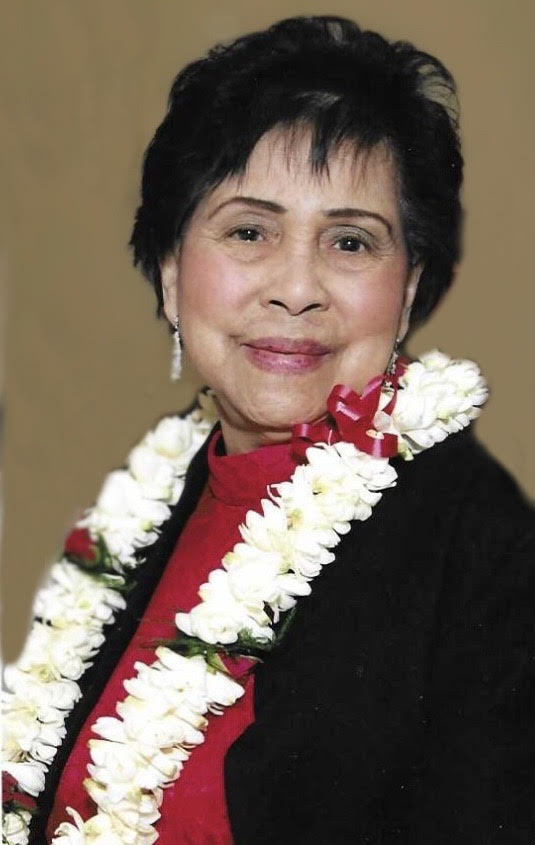 Obituary
Gloria Delos Santos Mojica, 90, of Seattle, WA passed away peacefully in her home of 60 years on June 5, 2021 losing her 2 ½ year battle to metastatic breast cancer.  
She was born March 9, 1931 in Cebu, Philippines to Dionisio and Epifania Abella and left the Philippines in 1960 with dreams to go to America.  She had the opportunity to be a companion for a wealthy woman traveling abroad.  They were denied a US Visa, so their entry was to Vancouver, Canada.  She was introduced and later married a merchant marine, Salvador Delos Santos of Seattle, WA.  They raised three children, Consuelo, Cecilia and Salvador, Jr.  She was widowed and remarried Juan Mojica in 1973.
Gloria was one of the founders and served as treasurer for The Visayan Circle, an organization of local Filipinos from the Visayan Islands.  She was also employed at Airborne Express and retired after 20 years.  In her retirement, she enjoyed gardening, cooking and travelling.  Some of her favorite trips were to Europe, Israel and the many she took back home to the Philippines; the most memorable in 2016 when she was accompanied by her son and daughter, Salvador and Cecilia. 
She was the 2nd oldest of nine children and wanted to give her siblings an opportunity for a better life in what she called "The Land of Milk and Honey". She became a US citizen in 1963 and then petitioned for her family. In 1979, after a 10-year waiting period, her petitions were approved and she welcomed each family into her home. All are now US citizens. Her legacy for her commitment, dedication and love for her family is evidenced by the 4 generations now living in the US.
Gloria was very strong in her Catholic faith and had many charitable religious donations. She was extremely generous and often said "You make a life by what you give". She always thanked God for her blessings.
Gloria is preceded in death by her husbands, Salvador Delos Santos and Juan Mojica and son, Salvador Delos Santos Jr. She is survived by daughters, Consuelo (granddaughter Jessica, great-granddaughter Izabella), Cecilia (son-in-law Kevin, grandchildren Christina and Brendan) and Salvador's son, Derek (daughter-in-law Catherine). She is also survived by her only living sibling and youngest sister Remy (brother-in-law Rudy, nephew Deon, niece Aimee (Ken), grandniece Cara).
The family would like to thank Evergreen Hospice for their compassionate care. In lieu of flowers, charitable donations can be made on her behalf to Evergreen Hospice or St. Edwards Catholic Church in Seattle, WA.
"I can't think of anything more that could have been done at a time when I needed help and care."
Jean P. Seattle
"We received outstanding service, from front desk to funeral director to family service and beyond."
Deborah M. SeaTac
"The staff went out of their way to show us kindness and helped with several additional needs."
Norma N. Auburn
"The staff was prompt, courteous, helpful, and most of all, caring."
Leslie W. Tacoma
"They really care for people and go out of their way to make things easier."
Kathleen S. Federal Way
"The funeral home is a nice, warm and inviting place. Thank you for your kindness in our loss."
Deborah N. Burien
"We are so pleased with Bonney Watson. They were very professional in every way."
Anita H. Normandy Park