Hugh Tims Albrecht
May 9, 1932 - January 3, 2022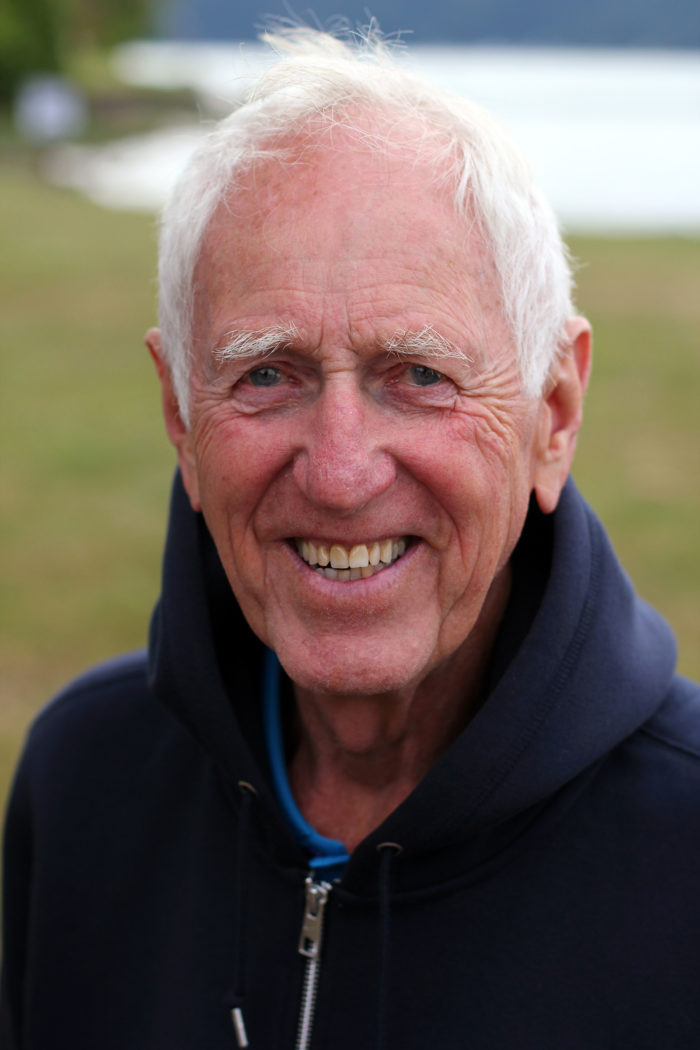 Obituary
Hugh was born in Seattle on May 9, 1932 to Francis Ruth and John Albrecht (siblings: (Jack, Katherine, Warren, Ruthann). He grew up in the Georgetown neighborhood and attended Cleveland High School, spent 4 years in the Coast Guard, then graduated from Central Washington University in 1958. He studied Mathematics and Industrial Arts, and later received a Master's in Mathematics. He had a long career in education and was part of the Highline School District for 27 years. In 1966 he became the first director of the Occupational Skills Center for the Highline, South Central and Federal Way School Districts. The vocational school opened with 85 students and grew to 500 by the time he retired in 1987. Today the school is called Puget Sound Skills Center and is one of 14 skills centers in Washington state, offering career and technical education for high school students.
Hugh had a natural ability to connect with people and treasured many lifelong friendships. He had a genuine smile, a great sense of humor, and a sparkle in his eye. Boating was one of his favorite activities to do with family and friends in the waters of Western Washington and Canada. He was elected Commodore of the Des Moines Yacht club in 1977. He had an adventurous spirit and traveled all over the world visiting 6 continents. Tenakee Springs, Alaska captured his heart. Hugh and his wife Karolyn spent 30 years wintering in Apache Junction, Arizona where he played tennis and golfed. He and Karolyn also loved spending time at their condo at the Blue Heron on Hood Canal with friends and family.
Hugh passed away peacefully at St. Anne's Hospital in Burien, WA on January 3, 2022. He is survived by a family that adored him – his loving wife of 66 years, Karolyn Albrecht and children: Nancy Albrecht (Chuck San Juan) and Joy Murray (Mark Murray). 6 grandchildren: Danielle Anderson (Jason Anderson), Meredith Acree, Brittany LaDue (Chris LaDue), Casey Murray, Riley Murray, and Aleena Murray. 6 great grandchildren: Nathan, Austin, Christian, Calvin, Ryder, and Kacie May.
His life will be formally celebrated at a later date due to the pandemic. In lieu of flowers the family requests donations be made to the Puget Sound Skills Center in Memory of Hugh Albrecht for a Scholarship in his name. Donations can be made directly through the foundation's website https://psscfoundation.org/pssc-foundation or mail donations to PSSC Foundation, 18010 8th Avenue South Burien, WA 98148 with a memo in the memory of Hugh Albrecht.
"I can't think of anything more that could have been done at a time when I needed help and care."
Jean P. Seattle
"We received outstanding service, from front desk to funeral director to family service and beyond."
Deborah M. SeaTac
"The staff went out of their way to show us kindness and helped with several additional needs."
Norma N. Auburn
"The staff was prompt, courteous, helpful, and most of all, caring."
Leslie W. Tacoma
"They really care for people and go out of their way to make things easier."
Kathleen S. Federal Way
"The funeral home is a nice, warm and inviting place. Thank you for your kindness in our loss."
Deborah N. Burien
"We are so pleased with Bonney Watson. They were very professional in every way."
Anita H. Normandy Park