James C Hershey, Sr.
Feb 8, 1933 - Mar 2, 2020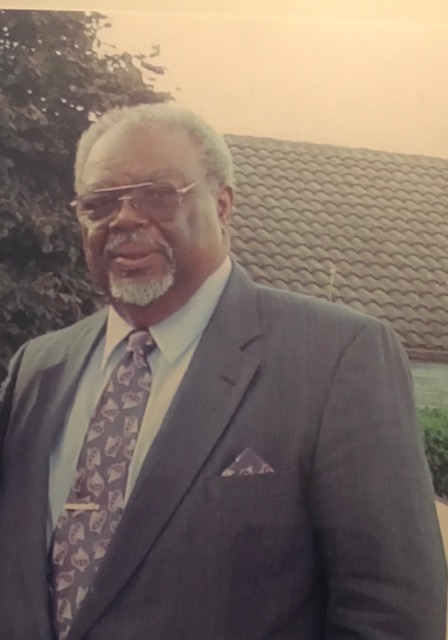 Obituary
Sunrise February 8th,1933 – Sunset March 2nd, 2020
Born in Muskogee, Oklahoma to the union of Fred Hershey and Myra Markham Hershey. James was raised in Muskogee with his siblings Birdie, Ethel, Mamie, Freddie, Edna Mae, Clarence, and Freeman. James was a high school football star and went on to play for the Prairie View A & M Panthers. He later served in the U.S. Army from 1954 to 1956 which brought him to Fort Lewis, WA. He wed Rachell L. Jackson on December 31, 1956 in Yakima, WA. While living in Yakima, he worked in retail sales and the construction industry. Eventually he had to commute to Seattle for gainful employment. During these years, he traveled back and forth to provide for his growing family. In 1966, he moved his growing family to West Seattle in the High Point neighborhood. He also continued to play football playing for the semi-professional Seattle Cavaliers as well as the Bellingham Jets.  After securing employment on a permanent basis with the Boeing Aerospace Company, in 1969 he bought a house and moved his family to Burien, WA where he lived until his final days.
James was an active member in the Aerospace Machinist Union Local 751 Lodge C where he served as a shop steward until his retirement. He was also an advocate for civil rights and political activism volunteering with both the A. Phillip Randolph Institute and the Machinist Non-partisan Political League. His involvement with these organizations allowed him to meet with democratic Presidents Lyndon Johnson, Jimmy Carter, and William Jefferson Clinton. During the Boeing lay-off of 1973, James worked as a teacher's aide at Lakeview Elementary School. He also was a member of Greater New Bethel Missionary Baptist church for over 40 years serving in the capacity of a Trustee until health issues limited his capability.
James was preceded in death by his wife Rachell, both of his parents, all of his siblings except his sister Edna Mae Lee of Wichita, KS, and his sons Kenneth Hershey and Reginald Hershey. He is survived by his children James Jr (Pat), Delores, Curtis, Brenda, Fred, and Freeman (Krystle). A host of grandchildren, great-grandchildren, great-great grandchildren, nieces, nephews, and cousins.
"I can't think of anything more that could have been done at a time when I needed help and care."
Jean P. Seattle
"We received outstanding service, from front desk to funeral director to family service and beyond."
Deborah M. SeaTac
"The staff went out of their way to show us kindness and helped with several additional needs."
Norma N. Auburn
"The staff was prompt, courteous, helpful, and most of all, caring."
Leslie W. Tacoma
"They really care for people and go out of their way to make things easier."
Kathleen S. Federal Way
"The funeral home is a nice, warm and inviting place. Thank you for your kindness in our loss."
Deborah N. Burien
"We are so pleased with Bonney Watson. They were very professional in every way."
Anita H. Normandy Park