James Carmelo Severino
October 5, 1933 - April 26, 2021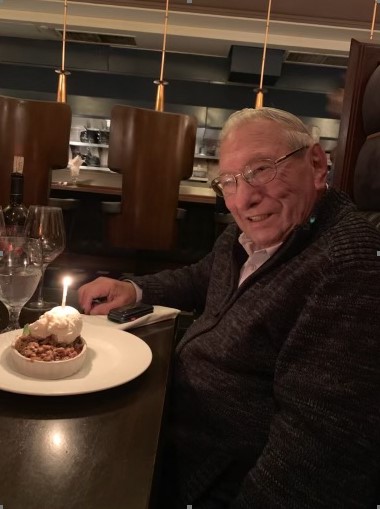 Obituary
James Carmelo Severino
Oct. 5, 1933 – April 26, 2021
James (Jim) Severino was born on Oct. 5, 1933, in Spokane, WA, and passed away peacefully with his family at his side on April 26, 2021.
Jim's life centered around his love of family, friends, Seahawks, and Sons of Italy, but family always came first. He was especially fond of family gatherings and activities with his many friends. Jim looked forward to days spent barbecuing and playing Bocce with friends and family in his handmade Bocce court, and his yard and fountain were always a source of pride and inspiration.
Jim served with honor in the Army National Guard and served every community he lived in as his career took his family many places. He built floats for the Spokane Lilac parade, and served in many roles with the Order of the Sons of Italy (now OSDIA), including president of the local Seattle Fedele lodge and 2 terms as the State President. Many of Jim's closest friends were those he met through his association with the Order. Jim was also very active in the South Chapter of the Seahawkers booster club, serving in various roles over the years and constantly rooting for his favorite team. A season ticket holder from the team's first season, he was thrilled when the Seahawks finally won a Super Bowl.
Jim is survived by his daughters Kathy Hawley (Dan) and Pat Bulzomi (Mike), four grandchildren Michael, Kristin (Kip), Chris (Joey), and Tim (Heather); and sister Grace Grandinetti, and many other loving extended family members. Jim was preceded in death by his beloved wife Shirley, and sister Maryann and brother Carmen.
Memorial services in person will be limited to immediate family only due to Covid-19 restrictions. We are sad that we cannot welcome all his many friends and family members to the service, but please sign the online guest/memory book available at: www.bonneywatson.com. You can also livestream the service through Facebook or YouTube via links on the website for St. Francis of Assisi Catholic Church: https://www.stfoa.org/. We hope to schedule a celebration of Jim's life sometime soon once it is safe to host gatherings again.
In lieu of flowers, the family would appreciate memorial contributions be made in Jim's honor to the Sons of Italy Seattle Fedele Lodge, Gonzaga Preparatory School in Spokane, or your favorite charity.
"I can't think of anything more that could have been done at a time when I needed help and care."
Jean P. Seattle
"We received outstanding service, from front desk to funeral director to family service and beyond."
Deborah M. SeaTac
"The staff went out of their way to show us kindness and helped with several additional needs."
Norma N. Auburn
"The staff was prompt, courteous, helpful, and most of all, caring."
Leslie W. Tacoma
"They really care for people and go out of their way to make things easier."
Kathleen S. Federal Way
"The funeral home is a nice, warm and inviting place. Thank you for your kindness in our loss."
Deborah N. Burien
"We are so pleased with Bonney Watson. They were very professional in every way."
Anita H. Normandy Park