Jane Elizabeth Brown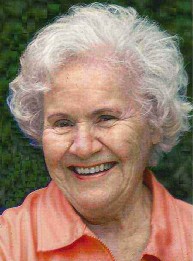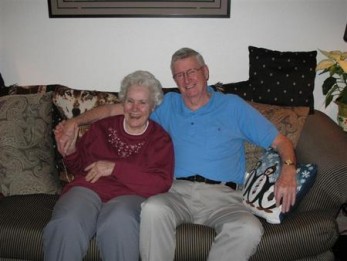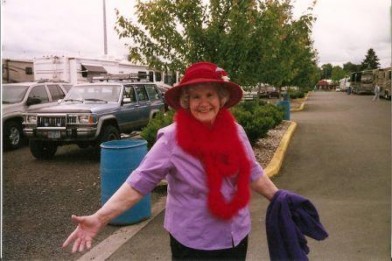 Obituary
Obituary for Jane Rhodes Brown
1924-2010
Jane Elizabeth Brown, age 86, passed away on September 15th. She was born
in Erie, Pennsylvania to Fred and Mary Whiting. She and her first husband,
Curt Rhodes, moved to Washington in 1954 where they settled in Normandy
Park. Later, Jane and Don Brown, her current husband of 31 years, resided
in Burien and Federal Way.
She was preceded in death by sister Mary Alice Gee of Conneaut, Ohio, and
brothers Harold and Richard Whiting of Erie, and Warren Whiting of Portland,
Oregon. She is survived by her husband Don, her children Ken Rhodes, Janet
Rhodes, and Carol Gillespie Rick in the Seattle area and Ron Rhodes
Shirley of Rochester, Minnesota; also, stepchildren Nancy Richard
Roberge, Paul Susan, and Roger Brown Sharon in the Seattle area, three
grandchildren and five step-grandchildren; and her beloved nieces and
nephews.
Jane and Don were active members of the Lewis & Clark Chapter of the Family
Motor Coach Assn. and the Burien Elks Spikehorn RV Club. She enjoyed RVing,
gardening, reading, painting, crafts, and rooting for the Mariners,
Seahawks, and Huskies.
Jane served in the US Naval Reserve WAVES during World War II. Before her
retirement, she was employed as a medical transcriptionist. A private
family gathering will be held at the Tahoma National Veterans Cemetery.
In lieu of flowers, memorials may be sent to PAWS or the Pediatric Interim
Care Center www.picc.net.
'Don't Cry Because It's Over, Laugh Because It Happened'
"I can't think of anything more that could have been done at a time when I needed help and care."
Jean P. Seattle
"We received outstanding service, from front desk to funeral director to family service and beyond."
Deborah M. SeaTac
"The staff went out of their way to show us kindness and helped with several additional needs."
Norma N. Auburn
"The staff was prompt, courteous, helpful, and most of all, caring."
Leslie W. Tacoma
"They really care for people and go out of their way to make things easier."
Kathleen S. Federal Way
"The funeral home is a nice, warm and inviting place. Thank you for your kindness in our loss."
Deborah N. Burien
"We are so pleased with Bonney Watson. They were very professional in every way."
Anita H. Normandy Park