Joann Natter Otto Sanders
July 12, 1931 - April 5, 2021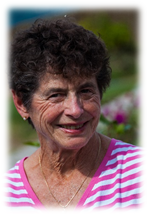 Obituary
JoAnn Natter Otto Sanders born July 12, 1931 in Salt Lake City passed away in her Washington home at Bonaventure of Puyallup Memory Care on April 5, 2021.  In her years of life, JoAnn loved her parents: Fred Arthur Natter and Kate Waterhouse, and her brothers Fred A Natter Jr (Ted), Richard A Natter (Dick), and Gary E Natter.  In the early 1940's, the family moved to Bremerton, Washington where JoAnn grew up and attended Bremerton High School where she met Raymond Earl Otto.  They fell in love and JoAnn and Ray were married on June 23, 1951.  They raised a rambunctious family of five boys:  Raymond E Otto Jr, Ricky B Otto, Russell L Otto, Roger K Otto, and Rodney D Otto mostly living in Des Moines, Washington. She and her family are active members of the Church of Jesus Christ Latter-Day Saints.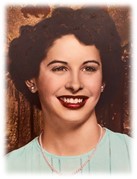 JoAnn experienced her husband, Ray, suddenly passing away on March 16, 1983 in their home from a heart attack.  A couple months later, her younger brother, Dick also passed away suddenly leaving his daughter, Heidi alone.  JoAnn immediately began raising her niece also.
On April 25, 1987 JoAnn married family friend and recent widower, Robert Raymond Sanders.  By joining families, she became "mom" to seven more children.  JoAnn and Bob retired when the youngest children left the home and they traveled about the United States for seven years finally choosing to settle in Mesa, AZ where they lived a highly active lifestyle.  Together they enjoyed tennis, pickleball, softball, shuffle ball, square dancing, and off-roading in their Jeep.
JoAnn reveled in various mediums of handywork often providing her talents as gifts to the family and displaying her craftsmanship in her home.
She is survived by her husband-Bob, brother-Gary, all her children, and a plethora of grandkids including great and great, great grandchildren…..100 +
"I can't think of anything more that could have been done at a time when I needed help and care."
Jean P. Seattle
"We received outstanding service, from front desk to funeral director to family service and beyond."
Deborah M. SeaTac
"The staff went out of their way to show us kindness and helped with several additional needs."
Norma N. Auburn
"The staff was prompt, courteous, helpful, and most of all, caring."
Leslie W. Tacoma
"They really care for people and go out of their way to make things easier."
Kathleen S. Federal Way
"The funeral home is a nice, warm and inviting place. Thank you for your kindness in our loss."
Deborah N. Burien
"We are so pleased with Bonney Watson. They were very professional in every way."
Anita H. Normandy Park