John "Bill" William Buchanan
March 5, 1943 - September 30, 2020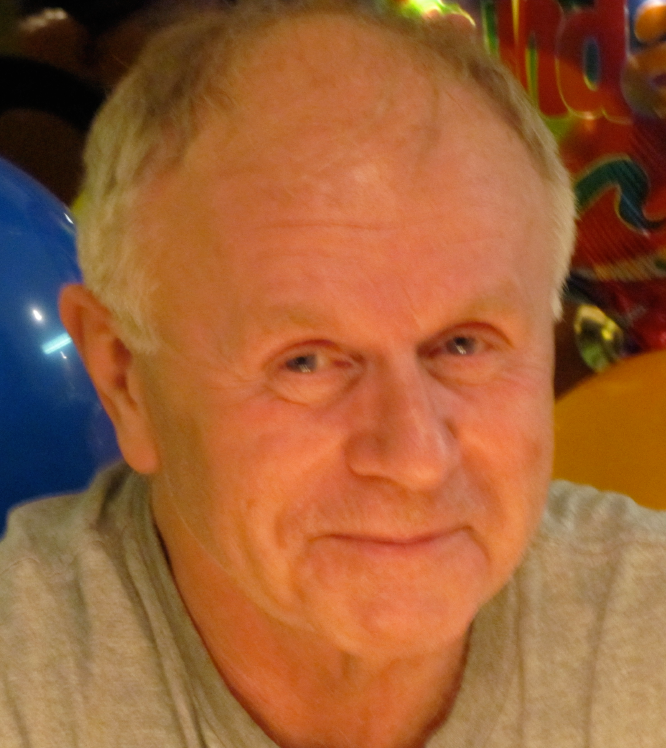 Obituary
On September 30, 2020 we lost a good man, John "Bill" William Buchanan born 3/5/43. Bill passed away at the age of 77 after several years of declining health. Bill's children Kelly and Bill were born out of his first marriage to Diane Brucker. He later married Pam McDonell and during their marriage, helped raise her daughter Malia. He found love a third time with Colleen Heston. They were married for 26 years and during that time adopted numerous dog and cat children. Bill's sister LeeAnn as well as her children, Lynn, John, Kim and Greg have been a huge part of our lives and continue to be very supportive.
Bill followed in the footsteps of his family and made his career in construction. Given his talent in building, Bill redesigned and rebuilt many parts of his existing house, after it was moved from a prior location. He also assisted his father in the installation of power poles on Anderson Island, bringing much welcomed electricity to the Island. Bill was known for many things, but one that forever stood out was his favorite clothing attire…..shorts. It became his fashion statement, rain or shine. He actually showed up to his wedding to Colleen in a suit jacket and shorts.
He and Colleen loved Hawaii and spent many years vacationing together on Maui. Bill was also an avid reader who consumed spy thrillers books like no other. Throughout a good portion of Bill's life, he was extremely athletic, enjoying running and displaying his abilities on the tennis court and the motocross track.
Being an automotive enthusiast, he owned numerous sports cars such as Corvettes, a Mustang, and a Porsche. Yearning for more adventure, he took to the skies and earned his pilots license. In his downtime, he loved watching movies and endlessly channel surfing, looking for new favorite shows.
Bill had life-long friends in Ken, George and Steve to name a few. They shared many hobbies and memorable life events.
He was a quiet soul with an unforgettable laugh. His kindness and love will be greatly missed. COVID prohibits a ceremony befitting the many who loved him, therefore we are holding a small private memorial event. Bill will be buried on our beloved Anderson Island next to his mother Velma Rachel, father William Francis, and brother's in law John V. Farrell and John McKenna. Flowers may be sent to Bonney Watson at 16445 International Boulevard, SeaTac, WA 98188. In lieu of flowers, donations may be sent to St. Jude.
"I can't think of anything more that could have been done at a time when I needed help and care."
Jean P. Seattle
"We received outstanding service, from front desk to funeral director to family service and beyond."
Deborah M. SeaTac
"The staff went out of their way to show us kindness and helped with several additional needs."
Norma N. Auburn
"The staff was prompt, courteous, helpful, and most of all, caring."
Leslie W. Tacoma
"They really care for people and go out of their way to make things easier."
Kathleen S. Federal Way
"The funeral home is a nice, warm and inviting place. Thank you for your kindness in our loss."
Deborah N. Burien
"We are so pleased with Bonney Watson. They were very professional in every way."
Anita H. Normandy Park