Katherene Mitalas
May 14, 1941 - February 20, 2023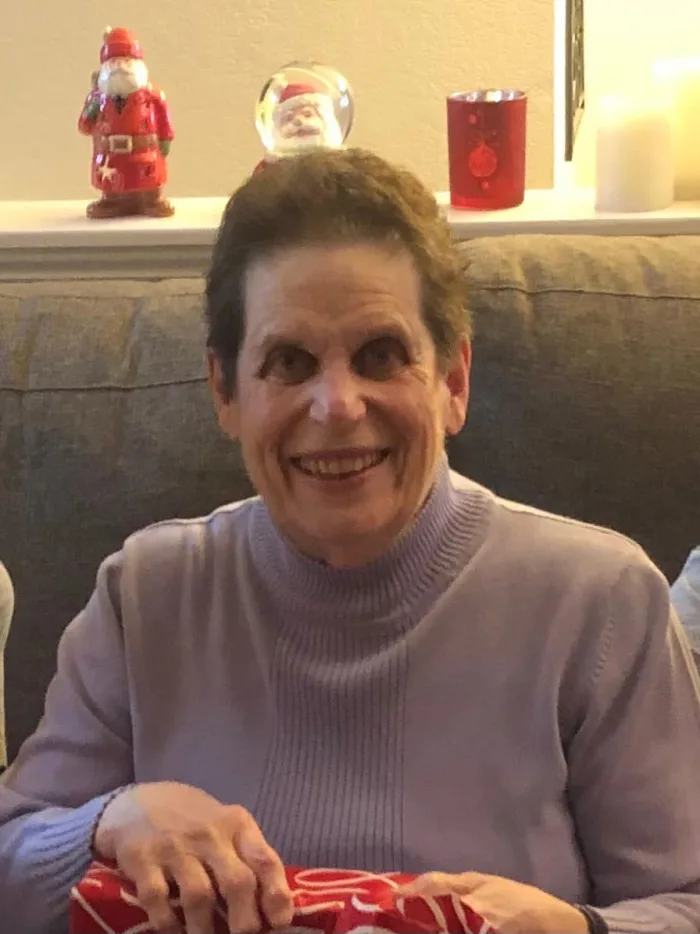 Obituary
Katherene Mitalas passed away in peace surrounded by family and friends on February 20, 2023. She was born in Oregon on May 14, 1941 to Aristides and Sophia Grafos. The family emigrated from Patras, Greece to Rieth, Oregon where the family spent their early years and where her father worked for the Union Pacific Railroad. The family later moved to Spokane, Washington, where she graduated from Lewis and Clark High School.
Kathy earned her teaching degree from the University of Washington and began her career as a substitute teacher in the Highline School District. She spent the majority of her teaching career at Highline High School, where she was known not only for her talent as a Spanish teacher but also for her love of her students. In fact, people were often surprised to learn that she was not a native Spanish speaker, often asking her where she was from in Spain or Mexico! She delighted in telling people that she was a proud Greek instead. Long after her retirement in 2011, she enjoyed wonderful lasting relationships with many of her fellow teachers at the school.
Kathy married Demetrios (Jim) Mitalas in Spokane, Washington on June 20, 1964. They moved to Seattle, where Jim worked on the Washington State Ferries and Kathy began her teaching career. Together, they began their lives as members of St. Demetrios Greek Orthodox Church, where over the years it would be difficult to find a committee, board membership or church task required that did not eventually have one of their names attached. Kathy served in various capacities at St. Demetrios including Sunday School Teacher, Youth Choir Director, Parish Council Member, Choir Member, Philoptochos Society, Festival Booth Chairperson and All Saints Camp Board Member just to name a few. Jim and Kathy were ever present at the Church, working hard, smiling and with a deep faith which they instilled in their daughters, Vickie and Stacy.
Jim and Kathy were married for 38 years prior to his passing in October 2002. Upon her retirement from the Highline School District in 2011, Kathy continued her service to St. Demetrios, but soon embarked on another "career"; volunteering for her community in Des Moines, Washington. Kathy found great pleasure in working the desk at the Des Moines Food Bank, where her talents as a Spanish speaker filled a hugely needed void. She also volunteered at Pregnancy Aid of King County, where she assisted mothers in need to obtain clothing, supplies and other necessities in starting their families. Kathy lent her beautiful voice to the Silver Sounds Choral Group, where she loved performing and friends often came to see her shine.
Kathy was steadfast in her love for her daughters Vickie and Stacy and delighted in her grandchildren. Stacy was lucky enough to have Kathy living two doors down the street; Kathy was able to take on the role of driver, babysitter, homework helper as well as loving Yiayia to her grandsons. She traveled to Spokane as often as possible to visit Vickie and her family, who were lucky enough to be just a few hours drive away.
Kathy touched the lives of many individuals over the years.  She would be approached often at random times in the community by former students, who remembered her fondly and always went out of their way to say hello.   People loved her wit and humor, and her blunt opinions on all sorts of topics were always good for a laugh.  She had a talent for public speaking; and her leadership qualities were an inspiration to all those who were blessed to know her and work beside her.  She was proud, independent and feisty.  To know Kathy was to know a loving, compassionate individual who would do anything for those she loved, as well as those she had met for the very first time who needed her help.  She will be greatly missed by her family and friends, but she will always be a part of the community she called home. 
Kathy was preceded in death by her husband Jim Mitalas and is survived by her daughters Vickie (Jeff) Stenfors, their children Katherine and Michael; Stacy (Bryan) Taylor, their children Jimmy and Jake; her brother Dean (Liz) Grafos, as well as loving nieces, nephews, godchildren, and extended families. May her Memory be Eternal Always!
Funeral service will be held on Saturday, March 4, 2023 at 12pm at St. Demetrios Greek Orthodox Church with Makaria and Interment to follow at Evergreen Washelli in Seattle. Please make remembrances to St. Demetrios Greek Orthodox Church or the Foundation for All Saints Center in her memory. Service will be shown on the St. Demetrios Facebook page, https://www.facebook.com/StDemetriosChurchSeattle/?fref=ts