Kathleen Agnes Suver
June 22, 1931 - May 12, 2022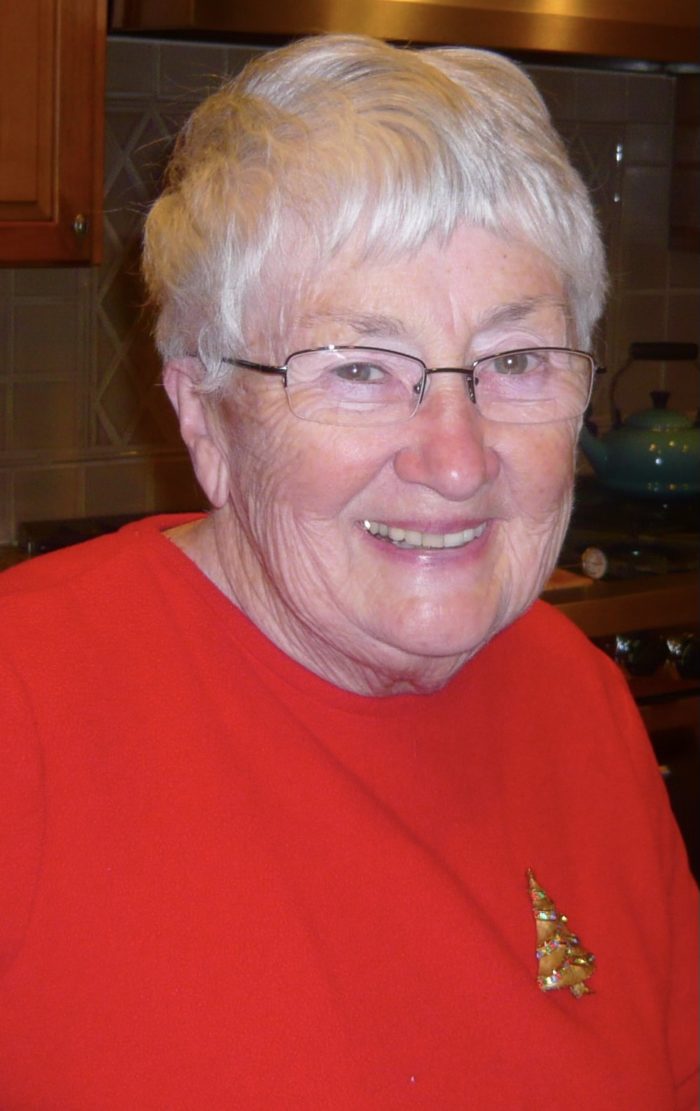 Obituary
Kathleen Agnes (Ahern) Suver was born 6.22.31 and died 5.12.22. She grew up on a dairy farm in Kent, WA, the youngest daughter of Eileen and Daniel Ahern, who emigrated from County Cork, Ireland.
Kathleen's 8 children and 22 grandchildren were the joy of her life. She was always available to her family and could soothe a baby and entertain a toddler simultaneously. Kathleen was the ultimate caregiver: post completing her Nursing degree at Seattle University she worked as a nurse at Providence hospital, on the Northern Pacific Railway and in a Neurosurgery office prior to marrying her husband William (Bill) Suver in 1959. They were married 57 years. She spent 15 years nurturing her 8 children during their young lives and when her youngest child reached kindergarten resumed her nursing career full time. She worked the next 25 years at nursing homes in Spokane and Seattle, retiring from Seattle Keiro at age 72. Kathleen made many friends among staff and residents and enjoyed her work immensely.
Kathleen was creative, with many diverse talents. Her knitting skills were legendary and she knit intricately patterned Irish sweaters, afghans, baby blankets and Christmas stockings for all of her children and grandchildren. Her Tuesday night knitting club was a highlight of her week in later years and she made great friendships while knitting. She had a tradition of sewing identical holiday outfits for her 4 daughters, especially for Easter and Christmas. She made quilts for each of her children out of scraps from these sewing projects, a treasured heirloom. Kathleen loved music, especially listening to her daughters playing piano. She played the harmonica, soloing at age 84 (with nephew Evan on guitar) at the Memorial Day family reunion. She could whistle any tune and her children would often follow the sound to find her in her garden happily weeding, whistling as she worked. Gardening was a respite after long days at work and she would spend hours tending her flowers, raspberries and asparagus.
She was the ultimate home cook and made everything from scratch. Saint Patrick's day was a highlight each year with corned beef and a legendary Irish soda bread. She loved making special dinners and dressing the table in linen and china. She joined the YMCA in her 60's and became a regular early morning swimmer and enjoyed attending group exercise classes. A favorite walk was at Lincoln Park on a sunny day with the Olympic mountains in clear view.
Kathleen was an enthusiastic traveler, especially with her children as companions. Highlights included trips to France, Italy and Ireland. Ireland was especially meaningful as she met cousins and returned to her parents' birthplace.
Alzheimer's disease takes many things from a person, but Kathleen remained joyful in visits with her children and grandchildren, and retained her innate kindness and humor. Even in the last weeks of her life she recognized and celebrated the presence of her family. Her warm, loving presence will be greatly missed.
She is survived by her children Michael (Christine), Leo (Kim), Joan (Jay), Dan (Chiya), Eileen (Tom), Phil (Shiva), Marie (Eric), Katie (Mike) and 22 beloved grandchildren. Her husband Bill died in 2016. Her siblings Patrick, Frank and Eileen all preceded her in death.
A heartfelt thank you to the incredibly caring and dedicated staff at Skyline Memory Care, especially the nurse aides and nurses who took wonderful care of our mom.
In lieu of flowers, please send donations to Catholic community services or a charity of your choice.
Services: Our Lady of Guadalupe church, 7000 35th Ave SW, Seattle, WA 98126 (and livestreaming at olgseattle.org). Rosary/Vigil on Thursday 6/2/22 at 7pm and Funeral mass Friday 6/3/22 at 10am with reception following. Private burial.