Kathleen Mae Harper
February 18, 1946 - January 10, 2023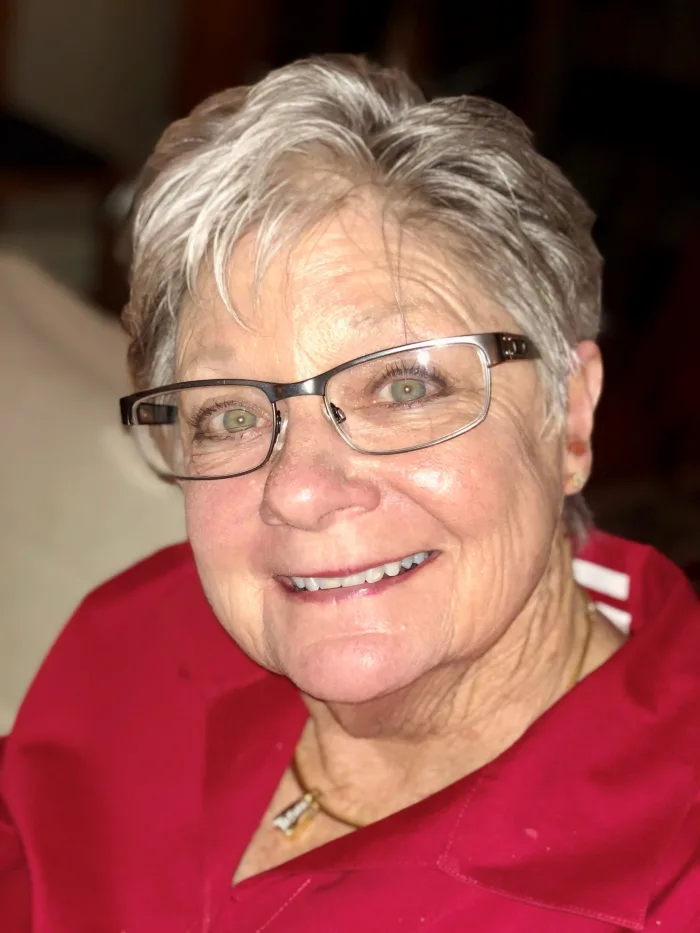 Obituary
Kathleen Mae Harper (Kathy) of Des Moines, Washington passed away peacefully after a brief illness on January 10, 2023. She was 76 years young.
Kathy's deep love for her family, a passion for helping others, an intimate connection with animals and her competitive spirit fueled her daily.
Born in Yonkers, New York to Edward and Mae Rogers, Kathy was the youngest of 3 girls.  Kathy's father passed when she was young, and this experience shaped her the rest of her life.  Kathy was brave, strong and opinionated.
Kathy graduated from Oak Park Nursing school in 1968.  During her 30+ year RN career, Kathy specialized in kidney dialysis care working for the NW Kidney Center and later, home health care for terminally ill patients.  After leaving the medical field, Kathy spent the next decade (till retirement) as Office Manager/Treasurer/Chief Mom/Head Dog Walker of SHJ Electric Inc, the electrical contracting company owned and operated by Stephanie Harper and Dale Harper. 
Kathy met her beloved husband of 57 years, Dale Lee Harper right out of high school. Kathleen Mae Rogers (maiden name) married Dale Lee Harper on September 11, 1965. Together they have 2 daughters, Michele Livingston and Stephanie O'Neill. In 1978, Kathy and Dale made the courageous decision to leave Chicago, Illinois and move west to Seattle, Washington, where Kathy's sister Mary lived. With two middle school daughters and one dog in tow, they sold what they had in Chicago (home, horses, business) and trekked west.
Kathy was not one to sit idle. Her energy came from being engaged in activities with her family and friends. Kathy had a passion for golf and horses. Not wanting to sit home alone while Dale was out golfing, she quickly took up the sport to play with him. For over 50 years she has enjoyed the game, playing regularly with friends and family around the world. She was one of 5 women in Washington State to play in the US Amateur in 1994. Her childhood passion of all things equestrian led her to fulfill that dream by owning and showing horses for two decades.
Kathy had an innate way of knowing when you needed a friend, a listening ear or helping hand. She had a special way of caring for others. Kathy also was never one to shy away from a good debate. She enjoyed hearing other's perspective and liked the friendly banter that often ensued.
Kathy is survived by her loving husband Dale Lee Harper, her daughters Michele Livingston and Stephanie O'Neill, her son in laws, Michael Livingston and Timothy O'Neill, her favorite (and only) grandson Matthew Livingston, and her sisters Joann Long and Dr. Mary Gillmore. In addition, Kathy has numerous nieces and nephews she so dearly loved. Her family meant the world to her. The love in our family flows strong and deep, leaving us memories to treasure and keep.
Family and Friends please join us to Celebrate Kathleen Harper's Life on February 18, 2023, at Glen Acres Golf & Country Club, 1pm-4pm.   We will remember together the best times, the laughter, the song, the good life she lived when she was strong.
In lieu of flowers a donation to American Lung Association.