Katie Mae Knight
September 14, 1932 - October 31, 2022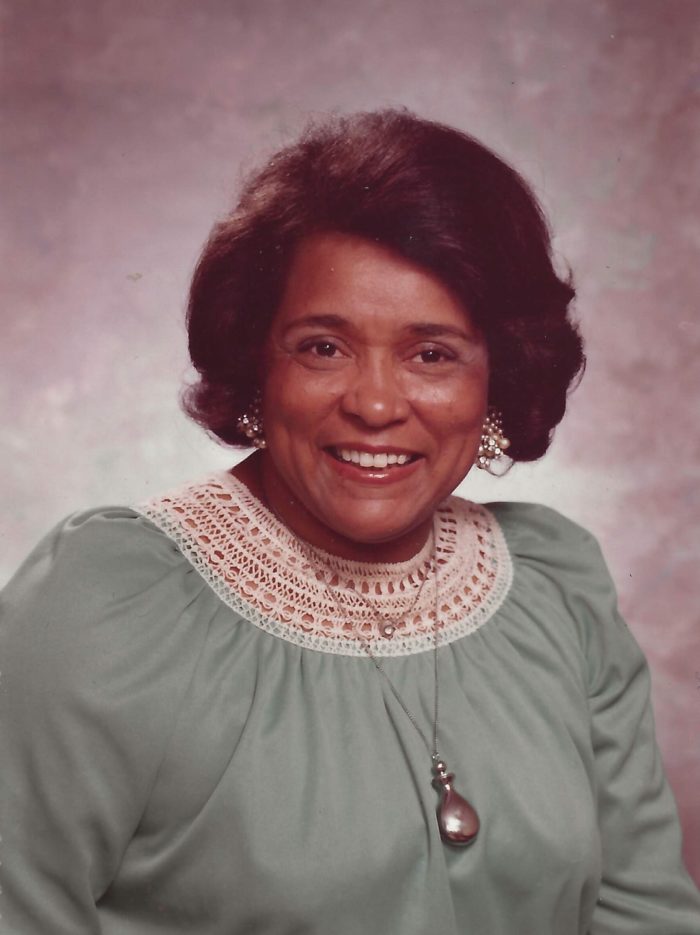 Obituary
September 14, 1932 – October 31, 2022
On October 31, 2022, God called his faithful servant Katie Hall Knight home. She was born September 14, 1932, in Meridianville, Alabama, to the late Fannie A. and William Hall Sr.
The family moved to Nashville, Tennessee when she was a child. She professed hope in Christ at an early age and was baptized at Bass Street Baptist Church under the late Rev. Samuel Alexander. She was a member of the Junior choir.
She attended Nashville Public Schools where she graduated from Pearl High School in 1952. As a graduation gift, her Aunt Pearline sent her a bus ticket to visit her in Seattle.
She married Charles Knight in 1964. To their union, three children were born Sandra, Myron, and Ron.
She furthered her education by attending Market Training Institute and Seattle University where she received her Bachelor of Arts in Community Services in 1978. While attending Seattle University, she was a parent volunteer counselor at McGilvra and Madrona Elementary schools. Assisting with voter registration organization, as a liaison for parent and school administration, and advised faculty.
After graduating from Seattle University, she was employed by the University in the career planning and placement department. Providing professional career planning and job placement for undergraduate and postgraduate students.
Katie was employed by The Boeing Company until her retirement in 1995, as an Area Supervisor.
During her lifetime Katie was very active. She enjoyed going to the casino, playing cards with family, and listening to gospel music. Katie especially enjoyed visiting family in Nashville and attending Pearl High School's Reunions.
She also enjoyed walking, running, and participating in numerous running events in the Seattle area: The Firecracker 5K, Seafair Torchlight 5K, Fremont 6K, and the St. Patrick's Day Dash.
Katie was a Deaconess at Mt. Zion Baptist Church for many years and later became a founding member of New Beginnings Christian Fellowship where she loved serving the Lord on the Deacon Ministry.
She was preceded in death by husband Charles Knight, daughter Sandra Knight, parents William (Bill) and Fannie A. Hall, aunts Pearline Spears, Mosetta Tatum, Ruth Scott, and Mattie Scott; sisters Josie Hall Johnson, Evelyn Hall Minter Wilson, Rhonda Hall Atkinson, brothers William (Billy) Hall, and Earl Sanford Hall; nephews Herb Johnson Jr., Deon Hall, and Micah Atkinson; niece Angela Miller.
She leaves to cherish her memory, sons: Myron (Janice) Knight, and Ron (Staci) Knight; seven grandchildren: Warren Crain, Ashley Knight, Kandice Crain, Erika Crain, Nina Knight, Malik Knight, and Noah Knight; four great-grandchildren: Torrence Searcy, William Crain, Charley Searcy, and Nadeera Crain; sisters Fannie I. Hall, Ola Hall Harris, and Mildred (Andrew) Hendricks; nieces Connie (Carl) Granville, Tonya (Frank) Lee, Renee (Clayton) Parham, Adrienne Johnson, Donna Johnson, Sherron Hall, and Charley (Steve) Stevenson, a host of cousins, relatives, and friends.