Kerwin DeWayne Duffie
February 25, 1979 - February 25, 2021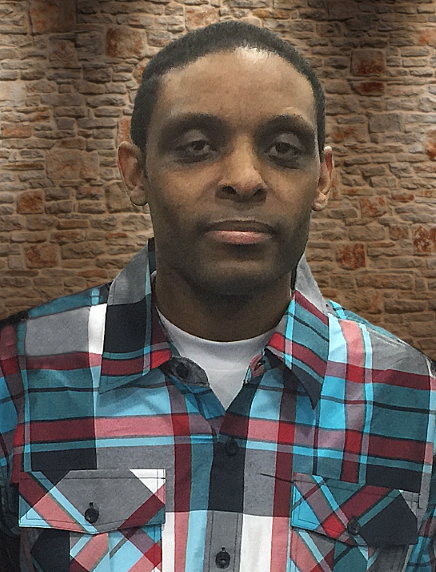 Obituary
Kerwin DeWayne Duffie was born February 25, 1979 to Joe and Jacquelyn Duffie. They had waited 10 years after having Joe, Jr. He was named even before he was born, and everyone would refer to the Duffie's unborn child as Kerwin. His siblings were so excited and mom Jacquelyn, who had selected his name from "True Confessions", was on cloud 9.
Kerwin loved music, dancing, bowling, and loved going out to eat, especially at McDonald's, where he would order his favorite combo of Big Mac, fries, Sprite, and apple pie. Once at a Mariners' game after gobbling down fried chicken, potato salad, and corn, he was ready to leave by the third inning. His mother admonished him to sit down and let her enjoy the game, and to be glad that he was the last baby that they could spoil.
Kerwin also enjoyed watching movies, even the scary ones. He would laugh at his mother, saying, "It's okay." He also loved watching baseball and soccer games from his deck.
Each year the family would stay for several days at Homewood Suites from where they could watch the Tukwila fireworks display at Fort Dent. And, of course, eat all of Kerwin's favorite foods.
Kerwin will be united in burial with his brother, Joe, Jr. who preceded him in death on June 26, 1993. He is survived by his parents, Joe and Jacquelyn Duffie, and his two sisters, Jacquelyn Pleasant (Charles) and Renae Nilles (Jamie). He was a loving uncle to nieces Jackie Jamison and Shaniqua Nilles, nephews DeSean White, Cea-Jae Jamison, great-nieces Nevaeh Rose, Ahja, Zoey, Nyla, Gigi, and great nephews Christopher Jr., Key-Andre, and Kaveyl.
Kerwin will be greatly deeply missed by his family, friends, and all who knew him. The date for A Celebration of Life will be set for later this summer.
"I can't think of anything more that could have been done at a time when I needed help and care."
Jean P. Seattle
"We received outstanding service, from front desk to funeral director to family service and beyond."
Deborah M. SeaTac
"The staff went out of their way to show us kindness and helped with several additional needs."
Norma N. Auburn
"The staff was prompt, courteous, helpful, and most of all, caring."
Leslie W. Tacoma
"They really care for people and go out of their way to make things easier."
Kathleen S. Federal Way
"The funeral home is a nice, warm and inviting place. Thank you for your kindness in our loss."
Deborah N. Burien
"We are so pleased with Bonney Watson. They were very professional in every way."
Anita H. Normandy Park