Luella Doris Kriedeman
October 17, 1929 - December 16, 2020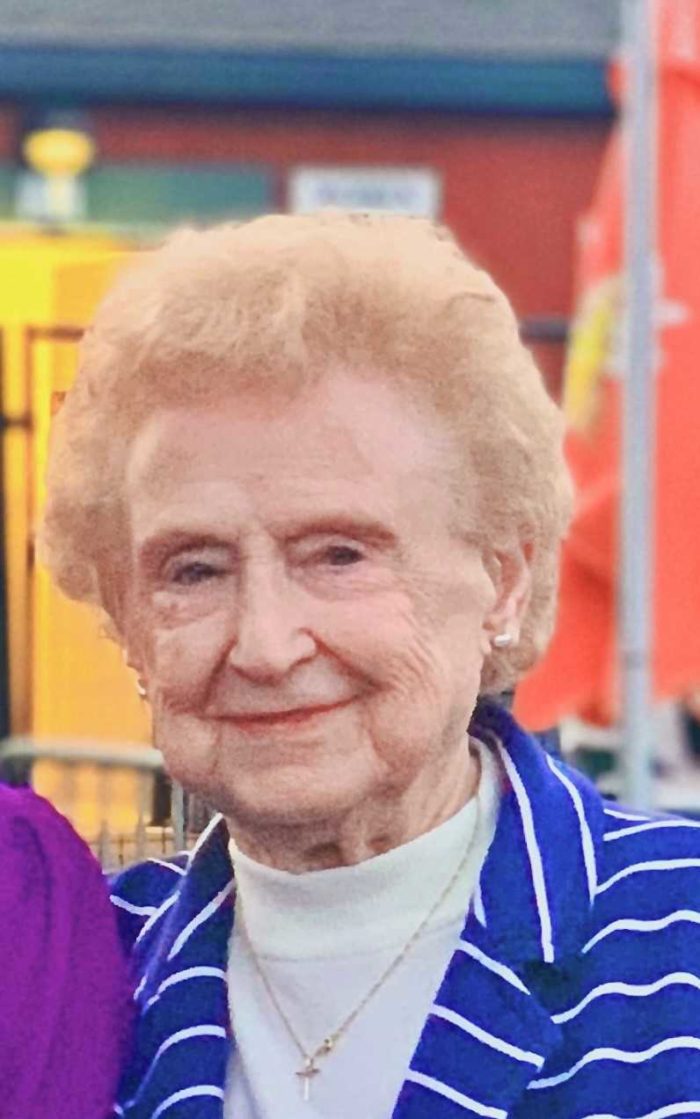 Obituary
Luella "Lou" Doris (Holen) Kriedeman, age 91, passed away unexpectedly, yet peacefully, on Wednesday, December 16, 2020 at Valley Medical Center in Renton, Washington with her family at her side. Lou was born on October 17, 1929 in Minot, North Dakota, to Louis M. and Elna (Sander) Holen. Lou was one of thirteen children, and she remained close to her siblings her entire life.
Lou married Lloyd Kriedeman, on May 5th, 1947. Together they raised three children, Dennis, Diane, and Darla, first in Minot, and then in SeaTac, where she and Lloyd moved in 1966. Lou and Lloyd enjoyed 49 years of marriage, until Lloyd's passing of Alzheimer's in 1996. Shortly thereafter, Lou moved to Auburn to be closer to her young grandchildren, who were always a source of great joy and pride. Lou worked as a waitress for over two decades at The Bon Marché's Cascade Room, a job which she enjoyed greatly, and where she made many life-long friends.
Independent until the end, Lou was an incredibly social person who loved spending time with her friends and family. She enjoyed traveling for visits with her siblings in North Dakota, frequent card games with her circle of friends, and weekly trips to the salon to socialize and discuss the news of the day. Lou cherished spending time with her friends and family, camping, gardening, and going for walks. She also enjoyed honoring her Norwegian heritage by teaching her loved ones how to make traditional Norwegian foods, especially lefse.
Lou is survived by her son Dennis Kriedeman and daughter Darla (Steve) Craigen; as well as grandchildren Michael Kriedeman, Jared Kriedeman, Michelle (Jeff) Taylor, Angie (Cory) Black, Liesle (Brian) Burnley, David Messner, Kyle (Danielle) Craigen, Aaron Craigen, and Trevor Craigen, and great-grandchildren Cheyanne Kriedeman, Jessica Sonner, Brett Taylor, Lukas Black, Zackary Black, Brianna Black, and Eleanor Craigen. She is also survived by her siblings Norman (Judy) Holen, Texas, Mardine Galusha, Minot, ND, and numerous nieces, nephews, and cousins. 
In addition to her parents, Lou is preceded in death by her beloved husband, Lloyd in 1996; daughter Diane (David) Messner in 2017; siblings Lawrence, Morgan, Clayton, Wilfred, Richmond, Howard, Verona, Diane, Viola, and Erma.
Services will be private. In lieu of flowers, donations may be made to the Alzheimer's Association of Washington, an organization that was important to Lou.
"I can't think of anything more that could have been done at a time when I needed help and care."
Jean P. Seattle
"We received outstanding service, from front desk to funeral director to family service and beyond."
Deborah M. SeaTac
"The staff went out of their way to show us kindness and helped with several additional needs."
Norma N. Auburn
"The staff was prompt, courteous, helpful, and most of all, caring."
Leslie W. Tacoma
"They really care for people and go out of their way to make things easier."
Kathleen S. Federal Way
"The funeral home is a nice, warm and inviting place. Thank you for your kindness in our loss."
Deborah N. Burien
"We are so pleased with Bonney Watson. They were very professional in every way."
Anita H. Normandy Park