Marcelina de la Cruz Serafica
June 27, 1945 - July 5, 2022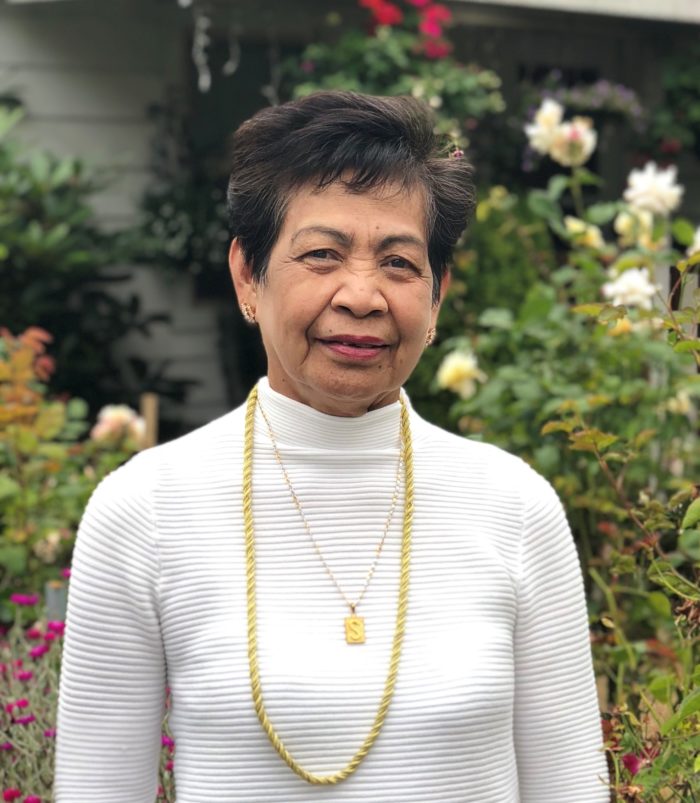 Obituary
On Tuesday, July 5, 2022, Marcelina dela Cruz Serafica, died at Seattle Harborview Medical Center. She was born on June 27, 1945, and grew up in Urdaneta City, province of Pangasinan in the country of Philippines. She is the youngest daughter of Anselmo and Leonora (Morales) dela Cruz and was one of five siblings.
Marcelina was a beloved teacher in Cayambanan High School and Urdaneta High School. While teaching, she was also a chairman of Beautification/Clean and Green Program which awarded her hometown the second cleanest and greenest Barangay/Barrio in the Philippines. She also managed to be an entrepreneur starting a Rice Mill business while raising two young kids. After teaching for twenty years, she retired in 1988 and was elected as a city councilor for two terms serving 8 years. She was a public servant who was hardworking and dedicated to her constituents.
She moved to Washington, United States in 1996 to be with her family and worked for 25 years at the Environmental Services Department at Harborview Medical Center. She was a fierce leader in the Union Bargaining team and was an advocate for her EVS colleagues. She was always brave and looking for opportunities to empower and serve others. At 76 years old, she lived independently and was finally planning to retire at the end of this year.
Marcelina was passionate about gardening, cooking, and spending time with family and friends. She enjoyed her beautiful garden and sharing the abundance gave her so much pride and joy. She was a ball of energy and never missed an opportunity to laugh and dance. Her family was everything to her and she devoted her time and love unselfishly.
Marcelina's legacy lives on through her children, Aris (Lorna) and Eunice (Allan); her grandchildren Princess, Ariana, Precious, AJ, Braeden, Tyler and Maxxon. She is also survived by her two siblings, Placida and Mariano and former spouse, Felipe Serafica.
A Memorial service for Marcelina will be held on Saturday, July 30 at 10 am at St. Thomas Catholic Parish-Tukwila. Viewing will be held at Bonney Watson-SeaTac on Friday, July 29 at 12-4 pm, with a Novena prayer around 3 pm. Flowers may be sent directly to the funeral home Bonney Watson-SeaTac and memorial donations in her honor to St Thomas Catholic Parish-Tukwila.