Mary Ellen Story
June 12, 1940 - May 13, 2023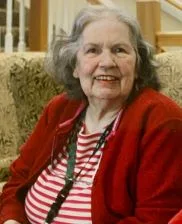 Obituary
On May 13, 2023 Mary Story passed away at the age of 82. Mary (given name Mary Ellen Steen) was born in Seattle, Washington on June 12, 1940. She was the first of two children born to Warren and Ruth Steen. Mary was a proud graduate of Foster High School 's class of 1958. It was in high school that Mary's love of writing and journalism began while working on the school newspaper, The Growler. She cherished life-long friendships developed at Foster and loved attending reunions. Mary received a Bachelor's Degree in English from the University of Washington in 1962. As a first job after college, Mary worked at KIRO TV in Seattle. A favorite aspect of her duties was assisting with the J.P. Patches Show and she became a lifelong "Patches Pal". In subsequent years she worked for both the Highline and Kent School Districts.
Mary is the mother of five children from her first marriage to Dale Hammargren; Kristine, Kari, David, Katy and John. She was the epitome of positive encouragement for each of her children and their interests.
Her family will remember many things about Mary. Her faith and love of music were an essential part of her life. She sang in the church choir for many years and helped lead the children's Sunday school music program. Mary married Demaree Story in 1986 and celebrated almost 30 years of marriage before his death. One of the shared interests that Mary appreciated about Demaree were his exceptional musical skills.
Mary enjoyed Seattle sports. She especially liked to follow the Mariners and attend games. She was such a Mariner's fan, that many of the family's cats and kittens were named after Mariner players. Fun fact: On a summer visit to Fairbanks, Alaska it was arranged to have a person in a moose costume meet her at the airport claiming that the Mariner moose had known she'd be there.
Mary had a keen interest in her family's genealogy. She collected many historical items that linked her to several generations. She was attentive to family stories and especially loved visiting relatives in several Skagit County towns. Mary shared that enthusiasm with her children. It was always a fun adventure to visit relatives in Skagit and "help" with farm chores.
Mary enjoyed travel. She saw many highlights and landmarks across the country, but one of her prideful claims was her numerous trips to Pullman, WA. With children in attendance, Mary attended eleven consecutive years of Mom's Weekend at WSU! (And she would comment on the juxtaposition of being a Husky in Cougar territory.) Inevitably, all trips would involve a lot of photos. Mary took photos out the car window and documented every event from the mundane to the once in a lifetime.
Mary found joy and something to be thankful for every day. All who knew her will miss Mary's kindness, sense of humor and sweet positive attitude. Mary was preceded in death by her brother John Steen and husband Demaree Story. Mary is survived by her children, Kristine (Kayla), Kari, David (Elizabeth), Katy, John (Emily) and four grandchildren, Elliott, Amelia, Daisy and Danny.
A celebration of Mary's life will be held at 11 AM June 3, 2023 at Bonney Watson Washington Memorial in Sea Tac, Washington.