Mary Katherine Neal
January 11, 1920 - May 20, 2021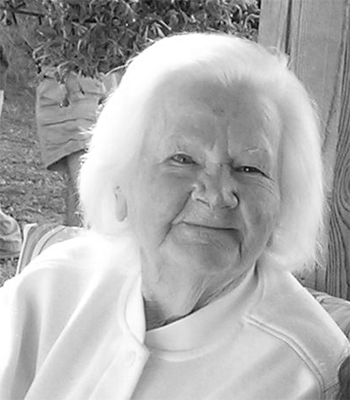 Obituary
Mary Katherine Neal, 101, passed away peacefully on May 20, 2021 at her home in Corvallis, Montana.  Born on January 11, 1920, Mary brought joy to all she met, and will be sorely missed.
Mary is survived by her two children, Mary Gerdes of California and Patricia Williams of Montana, her stepdaughter, Irene Morris of Oregon, as well as numerous extended family and friends.
 Mary was preceded in death by her first husband Lloyd Neal, second husband James R. (J.R.) Neal, daughters Betty Lopez and Rebecca Whitney, and son Robert Neal.
Mary enjoyed her mystery novels, sewing, and her numerous visits from her family and friends.
 An open casket viewing will be held at 10 am on Friday, June 4, 2021 at Bonny-Watson Funeral Home.  Memorial services will begin at 11 am in the chapel, followed by a short graveside service.
"I can't think of anything more that could have been done at a time when I needed help and care."
Jean P. Seattle
"We received outstanding service, from front desk to funeral director to family service and beyond."
Deborah M. SeaTac
"The staff went out of their way to show us kindness and helped with several additional needs."
Norma N. Auburn
"The staff was prompt, courteous, helpful, and most of all, caring."
Leslie W. Tacoma
"They really care for people and go out of their way to make things easier."
Kathleen S. Federal Way
"The funeral home is a nice, warm and inviting place. Thank you for your kindness in our loss."
Deborah N. Burien
"We are so pleased with Bonney Watson. They were very professional in every way."
Anita H. Normandy Park