Mary Louise Saxton
July 4, 1927 - June 29, 2021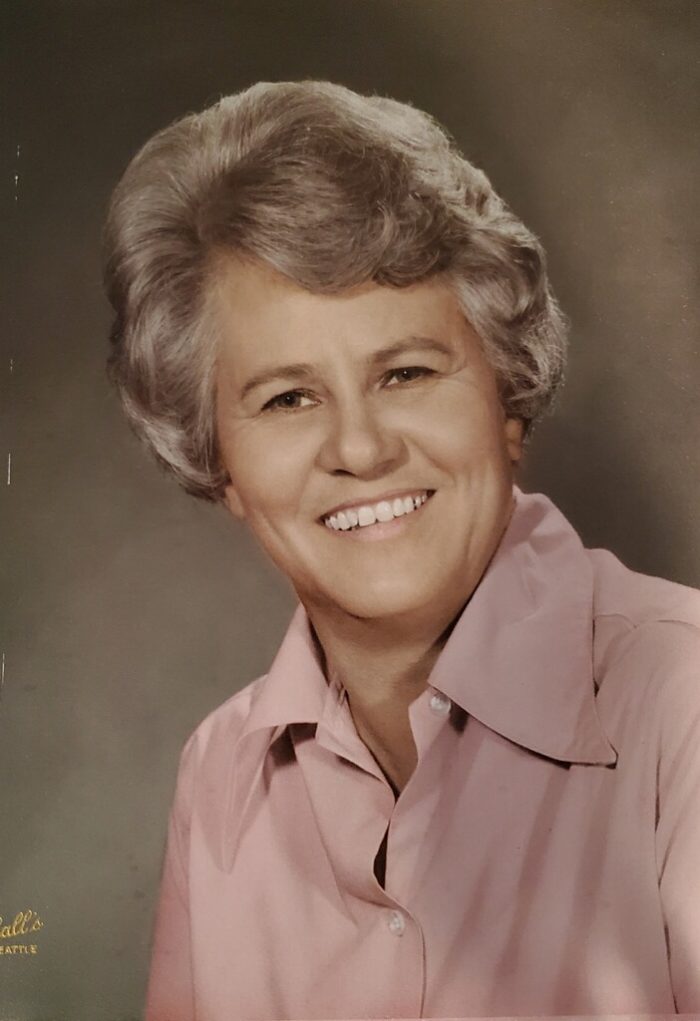 Obituary
Mary Louise Saxton (Mary Lou) peacefully passed away the morning of Tuesday June 29, 2021 at the age of 93. She was born in Coalville, Utah to George Fergus Robinson and Leah Solomon.
Mary Lou received a bachelor's degree in Physical Education. She met then married Robert Rex Saxton in the Salt Lake Temple in 1948. In 1954, they moved their young family to Seattle where they settled and remained.
As a devoted member of the LDS church and homemaker, Mary Lou experienced many of her greatest joys while serving others and her family. She lovingly served through making meals, teaching & sharing the LDS gospel, friendship, making hats & scarves, and so much more.
Mary Lou is survived by daughters Kathy (Andy), Anne, and son Doug (Brenda). Predeceased by her husband Robert Rex Saxton and daughter Ruth (David Neill). She will be missed by 6 grandchildren Andrea (Dave), Christopher (Alison), Leah (Eddie), Mitch (Jessica), Courtney and Hannah, and 8 great grandchildren, Natasha, Katie, Olivia, Miles, Amelia, Ellie, Garrett, and Cody.
Services for Mary Lou will be held at Bonney-Watson: Washington Memorial Funeral Home on Friday July 9, 2021 in the afternoon from 1:00 PM to 3:00 PM.
Mary Lou Saxton will then later be buried with her husband, Robert Rex Saxton, at Tahoma National Cemetery.
"I can't think of anything more that could have been done at a time when I needed help and care."
Jean P. Seattle
"We received outstanding service, from front desk to funeral director to family service and beyond."
Deborah M. SeaTac
"The staff went out of their way to show us kindness and helped with several additional needs."
Norma N. Auburn
"The staff was prompt, courteous, helpful, and most of all, caring."
Leslie W. Tacoma
"They really care for people and go out of their way to make things easier."
Kathleen S. Federal Way
"The funeral home is a nice, warm and inviting place. Thank you for your kindness in our loss."
Deborah N. Burien
"We are so pleased with Bonney Watson. They were very professional in every way."
Anita H. Normandy Park