Maureen Tsang But (畢曾慕蓮)
August 11, 1923 - April 29, 2020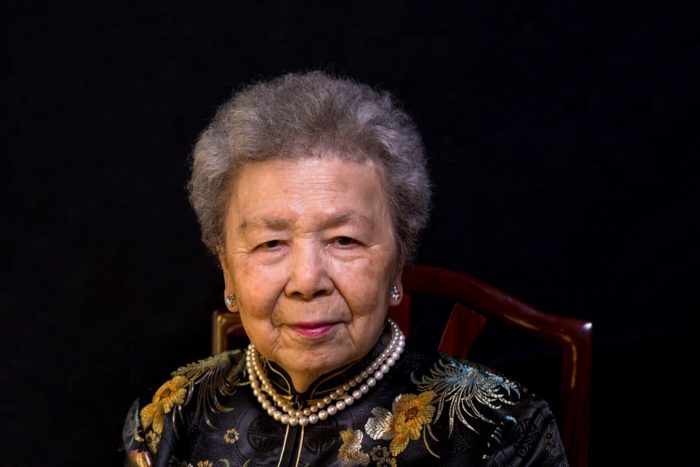 Obituary
Maureen Tsang But (畢曾慕蓮) was born on August 11, 1923 in Canton, China to the late Man Fong Dong (father) and Choi Hong Fung (mother), shortly after her parents moved back from Canton, Mississippi, U.S.A. She was the fifth child in the family with three older brothers, one older sister and two younger step sisters. Her mom died when she was only seven. And her dad passed away after she turned twelve. Since then she had to stay with her older sister growing up.
During World War II, in the midst of internal unrest and Japanese invasion of China, she fled from places to places with her older sister and her family. During that time, she was injured on a boat ride and was infected with malaria all the while dodging bullets and enduring cold and hunger. All these extraordinary experiences had toughened her up, but not diminishing her compassions and caring to others who suffer.
After the war, she went to work as a receptionist at YWCA where she met Lawrence Chiu-Hon But. They moved to Hong Kong in 1949 and to Seattle in 1971. They had a happy marriage of 60 years long before Lawrence passed away on March 26, 2009. Together, they raised two sons – Paul and Anthony, and four daughters – Mathilda, Huldan, Signe and Mary.
Funny to say Maureen loved travels, shopping and praying. She was an intelligent, witty, hard-working person. Her writing skills and artistic skills are exceptional. And most of all she was kind and selfless. She was devoted to her family and always put others before herself. When her children or grandchildren got sick, she would ask God to transfer their sickness to her so they would not have to suffer. With a giving spirit, her encouragements had blessed many people. She accepted Christ and was baptized at a young age. She went to be with the Lord on April 29, 2020 and is survived by six adult children and their spouses, twelve grandchildren, three great grandchildren and two step-great grandchildren. Right now she is happily dancing with her husband and chatting with her late grandson Jabriel and her own siblings in heaven.
"I can't think of anything more that could have been done at a time when I needed help and care."
Jean P. Seattle
"We received outstanding service, from front desk to funeral director to family service and beyond."
Deborah M. SeaTac
"The staff went out of their way to show us kindness and helped with several additional needs."
Norma N. Auburn
"The staff was prompt, courteous, helpful, and most of all, caring."
Leslie W. Tacoma
"They really care for people and go out of their way to make things easier."
Kathleen S. Federal Way
"The funeral home is a nice, warm and inviting place. Thank you for your kindness in our loss."
Deborah N. Burien
"We are so pleased with Bonney Watson. They were very professional in every way."
Anita H. Normandy Park