Mei Kuen Shek
July 3, 1947 - July 18, 2022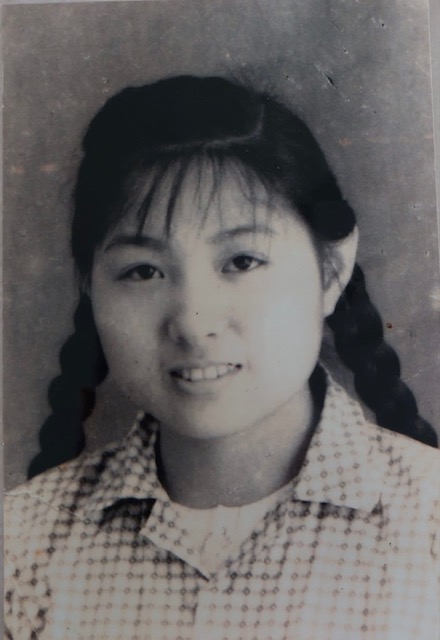 Obituary
Mei Kuen Shek, 75, beloved Mother and Sister, was called to her eternal resting place on July 18, 2022. She entered this world on July 3, 1947 in Guang Dong, China, born to Shek Cheung Lung and Yu Yau Chi. She was a hard working person, that dedicated her whole life to taking care of her family. Mei Kuen would work almost all year round. She would wake up early every morning to fix everyone's breakfast before heading to work. Even after a long day of work, Mei Kuen would still go to the market every day to pick out fresh ingredients to cook for her family. She was tireless, always taking care of her 3 children, her husband, or going to work to help improve the family living conditions. Even at the end, she was motivating her family to be the best they could be.
Mei Kuen went through many hardships throughout her life, but regardless of how bad the situation was, she never let anything drag her down, never showing her frustration to her family. Mei Kuen was what most people consider a "Tiger Mom". She was a very strict parent and neighbors were known to hear her yelling frequently.  It wasn't because her kids were troublesome, it was because Mei Kuen always had high expectations of them.  She believed that it is important to teach children proper behavior while they were young, so they will be well prepared, when they grow up, to deal with the real world themselves. She taught them proper manners, ensured that they understood the importance of respecting the elderly, educated them in the complexities of modern society and how to be alert and careful of their surroundings.
As the years went by, Mei Kuen witnessed two of her daughters being married and having children of their own. Her daughters have learned new skills and will be able to pass their knowledge on to the next generation. Mei Kuen spent her last 7 months living with her youngest daughter in the United States. Mei Kuen expressed that she was happy to be able to spend some time with her youngest, and that she was very proud to see that her daughter has a successful career and is doing well on her own.
Towards the end of her journey, she was thankful to have people she loved and cared to be in her life. She felt she had fulfilled her duty, was blessed and at peace. Mei Kuen was survived by Man Shun Shek, Shuk Kei Chu (Grace) , Yeuk Ki Chu (Ada), and Shuk Ting Chu (Yvonne).