Milagros Fe Mina Angeles
February 7, 1942 - February 28, 2021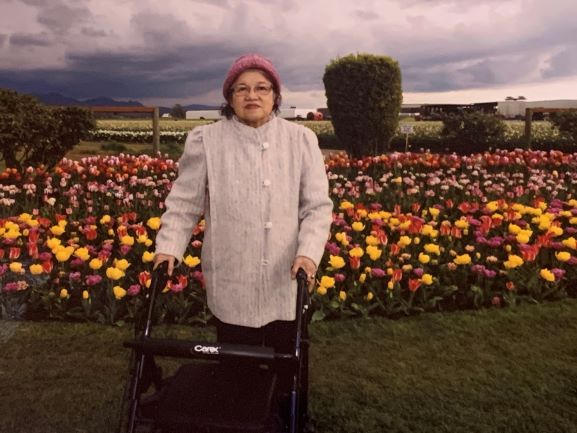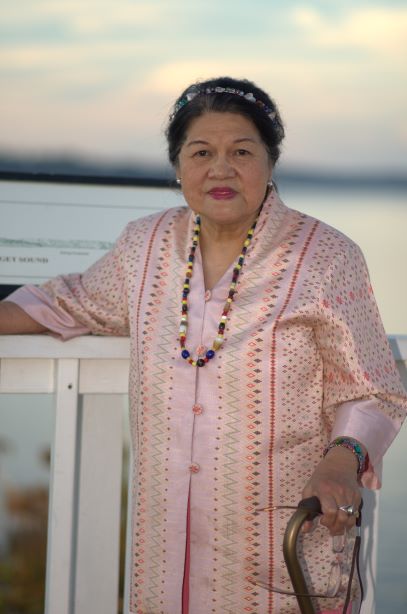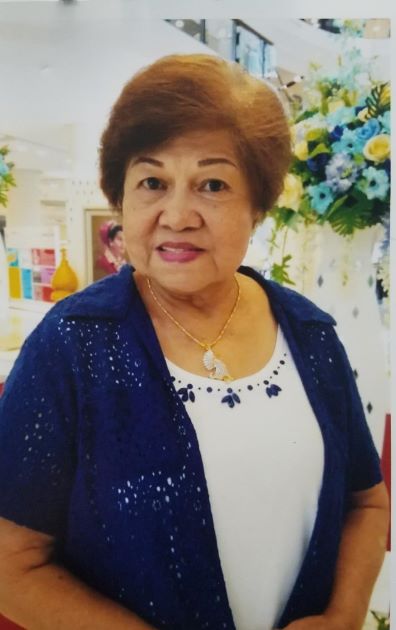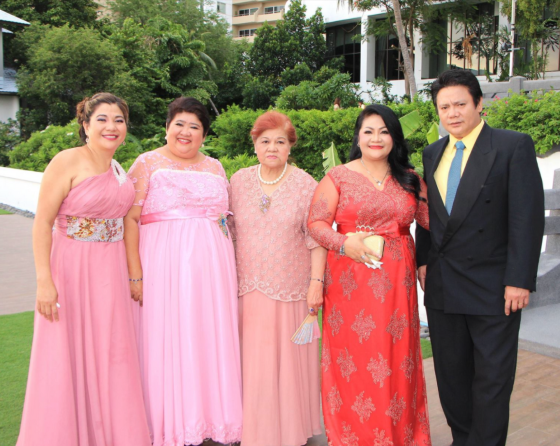 Obituary
Milagros Fe Mina Angeles passed on February 28, 2021.
Mila is the daughter of Tito R. Mina Sr. and Esperanza Ochoa Mina. She was born the second of ten children in Naguilian La Union, Philippines. During her life, Mila stepped into the role of a chemical engineering student, Catechism teacher, and entrepreneur. On August 21, 1961, she became the wife of Leopoldo "Bobby" Angeles. But by far, the most important role she filled, was being a mother. For her 5 children, Thomas, Amparo, Emeralda, Andrea, and Robert, she went to great lengths. Mila peddled food and worked tireless hours to provide for her family. Even in the hardest times, Mila encouraged her children to find the strength within themselves.
She could be found at fundraisers or serving at Baguio Catholic church. As her children got married, Mila loved spending time with her Apos. She attended graduations, family weddings, and countless birthdays. With her meager resources, she would always try to bring a small gift. After a play or show, Lola Mila would always shake everyone's hand, even when she did not know them. By her actions, she taught her family the importance of selflessness and generosity.
Without a doubt, Mila was a survivor. Mila made it through 4 strokes, major surgeries, and several falls. In her older years, she had progressive dementia and chronic pain. Through it all, Mila remained the same. For better or worse, she knew what she liked and let everyone know what she didn't. Checking her lipstick in the mirror and adjusting her hair before pictures, she maintained her elegance. She found joy in her faith, flowers, Coca-Cola, and all things music. She also enjoyed watching teleseryes, Disney shows, and facetiming family. Her son-in-law would always notice a bite of cake missing and know that Lola Mila had been there. Mila knew pain, but never let it define her. Instead, she chose joy and contentment. She was a woman of meager beginnings and yet accomplished extraordinary things. Her strong will and child-like joy continue to inspire those that knew her.
Mila was preceded in death by her husband, Leopoldo, and son Thomas "Tommy". She is survived by 4 children and their spouses, Amparo and Bing Bala, Emeralda and Harvis Jones, Andrea and Eric Dawa, and Robert Angeles. Her grandchildren and their spouses are, Monica and Blake Enriquez, Joyce and Mark Llamado, Richard Angeles, Daryll Angeles, Regina Bala, Sofia Dawa and Ken Wakaba, Frances "Franz" Angeles, Trisha Carandang, Serina Dawa, and Sañata Dawa. Mila is also survived by her four great-grandchildren, Lark, Zashley, Cliffania, and Skyler.
"I can't think of anything more that could have been done at a time when I needed help and care."
Jean P. Seattle
"We received outstanding service, from front desk to funeral director to family service and beyond."
Deborah M. SeaTac
"The staff went out of their way to show us kindness and helped with several additional needs."
Norma N. Auburn
"The staff was prompt, courteous, helpful, and most of all, caring."
Leslie W. Tacoma
"They really care for people and go out of their way to make things easier."
Kathleen S. Federal Way
"The funeral home is a nice, warm and inviting place. Thank you for your kindness in our loss."
Deborah N. Burien
"We are so pleased with Bonney Watson. They were very professional in every way."
Anita H. Normandy Park