Milo Klym Forman Locklear
March 25, 1982 - September 1, 2013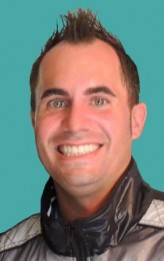 Obituary
Milo Klym Forman LOCKLEAR (1982-2013)
"Sonny" Milo Locklear crossed over to the Light on September 1, 2013 in Seattle, Washington. He was 31. Milo attended Highline High School and graduated from Mt. Rainier High School in 2000 with honors and an Associate of Arts degree from Highline Community College. His goals were to complete his Bachelor of Arts in Hospitality Management in order to manage in a hotel in the Caribbean and raise a family.
Born in Seattle on March 25, 1982, Milo had a unique upbringing with deep roots in the arts and the Pacific Northwest. Life to Milo was about adventure and challenge. He was an open-minded citizen of the world with a deep sense of spirituality. As a child Milo travelled on the road with his professional musician mother, making friends along the way and attended school in Sweden and Norway. In March 1990 mother and son departed Sierra Leone, W. Africa as the Blood Diamond War was starting. Milo played soccer and danced on stage with a traditional Ukrainian dance troupe at annual Seattle Center's Folklife Festivals. He gave fiery speeches in high school and especially loved hiking and camping on the Olympic Peninsula. Beginning at age 5 Milo began studying piano. Until the ninth grade he composed beautiful music and played recitals including one at Nordstroms. A hobby was competing in local Magic card game tournaments. Then Milo became passionate about mastering the arts of sleight-of-hand card magic and balloon twisting.
At age 14 Milo's vocation as a beloved local entertainer took off after an apprenticeship and performance donations to the Make-A-Wish Foundation and Seattle Children's Hospital. Shortly thereafter he got his first steady job as the in-house balloon artist at Starz children's store. Blessed with an ability to shape balloons into anything imaginable, Milo began booking with entertainment agencies and performed at parties, restaurants and outdoor festivals. He established his Twisted Fun Balloon Magic company and www.milosballoonmagic.com. In 2011 Milo was voted "Pike Street Market Entertainer of the Summer." For the past two years Milo shared his spirit and talents at the Space Needle. His bright beaming smile and colorful balloon sculptures brought joy to countless children and tourists and will not be forgotten.
Milo delved into a "straight job" around age 17 to begin working in the insurance field. He received great personal satisfaction helping people by providing services and energetically surpassed sales quotas. Milo changed career paths in his mid-twenties to do more travelling and gain experience in the hospitality industry before finishing his business degree. He enjoyed the hustle and bustle of working as a waiter aboard a paddlewheel style cruise ship on the Columbia and Snake Rivers. Upbeat "Sonny" Milo earned immediate popularity with the dining room guests by making balloon corsages for the ladies and doing sleight-of-hand for the men. Milo and fellow crew were then transferred to another ship. About a week later in May 2007 they were awakened in the middle of the night by the sound of the Captain's voice booming over the PA. The Empress of the North had hit an iceberg in the frigid southern waters of Icy Strait near Juneau, Alaska.
Water began rushing into Milo's quarters. He wrote: "…There's a huge hole in the boat and we're taking on water quickly … it's starting to tip, getting hard to stand up …. Carrying the people in wheelchairs down the stairs, making sure every passenger is out of the room … I felt relief because as a crew we really came together unselfishly and evacuated the boat and these people." Milo's core values of bravery and optimism were hallmarks of his life. His heartfelt love for family and friends was strong.
Milo is preceded in death by his "Baba" Helen Mary Forman, best buddy Rudy, Mohammed of Freetown, Sierre Leone and beloved cat Princess Bianca. He is survived by sister Sofia Locklear and parents Jim and Sandra Locklear of Seattle with extended family in Seattle, Canada, and South Carolina. "Come to me all who are weary and heavy-laden and I will give you rest." (Matthew 11:28). All too soon for silence our sensitive son and brother Milo shall forever be deeply missed. A lover of life now unencumbered by the suffering of this world, we take comfort knowing that Shaku Jo Ko or "Pure Light" is on a beautiful new path of adventure with eagle feather in hand. There will be a Memorial Celebration of Milo's life on October 20th.
Memorial donations in Milo's honor can be made to: NAMI Greater Seattle, 802 NW 70th Street, Seattle, WA 98117. On Tuesday, October 8 at 6:30 PM there will be a public candle Light vigil for Milo held on the Monorail side of the Space Needle in support of the National Day of Prayer for Mental Illness Recovery and Understanding. Go to www.boneywatson.com or www.legacy.com/seattletimes or www.milolocklear.wordpress.com for more on Milo or to share photos and memories.