Nadine A Spangler-Demarco
May 15, 1939 - Dec 23, 2019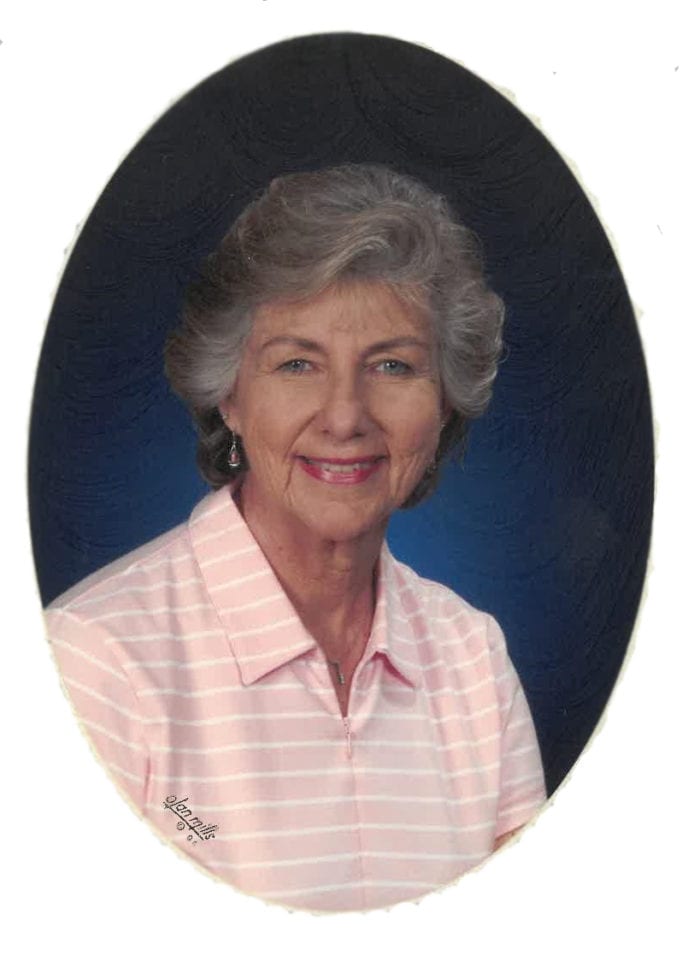 Obituary
Nadine Demarco of Renton Washington, loving Wife, Mother & Grandmother passed away at the age of 80 on Monday, December 23rd, 2019 after a long battle with Alzheimer's. She is survived by her husband, Don, her three children, Debbie, Ron & Steve, daughter's-in law Dawn & Karen and her six grandchildren, Jory, Natalie, Nick, Halle, Anthony and Ryan. She has left us so that she may finally rest peacefully alongside of her Mom & Dad, as one of God's Angels.
Nadine was born on May 15th, 1939 in Everett, Washington to George & Mary Spangler. Along with her Big Brother, Jerry, who she loved dearly and looked upon with the utmost admiration, she grew up in a love filled home located in Bryn Mawr Washington. Nadine began her education at Bryn Mawr Elementary and then graduated from Renton High School in June of 1957. Shortly after High School, she met and married her 1st husband of 14 years, Bob Park, together raising their three children. During that same timeframe, she also attended and graduated from Lee's Beauty School, pursuing her passion as a Beautician, eventually owning her own Salon located in Skyway, Washington. Nadine later sold her salon and went to work at The Clipping Company, styling hair alongside her friends, Debbie, Kathy, Carol & Bunny until her retirement. Later in life, Nadine met and married Don Demarco, with whom she spent the final 23 years of her life.
Nadine had many passions in life, but none was greater than her love for God, her children and grandchildren. Her beautiful smile and piercing blue eyes would light up the room as she talked about her children and generously showed you the pictures she had recently taken of them. She was never happier than when she had her babies, regardless of how grown up they had become, in her arms and by her side. Nadine showed that same love for all of the other young people in her life as well, introducing most of them as her "Other Kids", as they too made her heart fill with joy. Her love for God is what carried her through life, helping her to navigate through all of life's challenges, she would often say that her faith was the reason for her strength. She was very active as a member of the choir and while serving as the Youth Director at the Bryn Mawr United Methodist Church where she attended for many years.
Nadine's other passions included travel adventures in her motor home, spending time with Don at the lake, listening to her favorite music, especially if it was from Elvis Presley, Barry Manilow or Randy Travis and spending an active evening Square Dancing. She lived her life full of joy, was constantly busy and always on the go!
A graveside service will be held on Friday, January 3rd, 2019 at Bonney Watson's Washington Memorial Funeral Home, 16445 International Blvd., at 2 pm. A reception at the same location will begin immediately following the service. Cards & Flowers can be sent to 16580 SE 162nd Street, Renton Washington 98058, Attn: Ron & Dawn Park
"I can't think of anything more that could have been done at a time when I needed help and care."
Jean P. Seattle
"We received outstanding service, from front desk to funeral director to family service and beyond."
Deborah M. SeaTac
"The staff went out of their way to show us kindness and helped with several additional needs."
Norma N. Auburn
"The staff was prompt, courteous, helpful, and most of all, caring."
Leslie W. Tacoma
"They really care for people and go out of their way to make things easier."
Kathleen S. Federal Way
"The funeral home is a nice, warm and inviting place. Thank you for your kindness in our loss."
Deborah N. Burien
"We are so pleased with Bonney Watson. They were very professional in every way."
Anita H. Normandy Park