Patti Jo Barlow
July 6, 1960 - October 30, 2023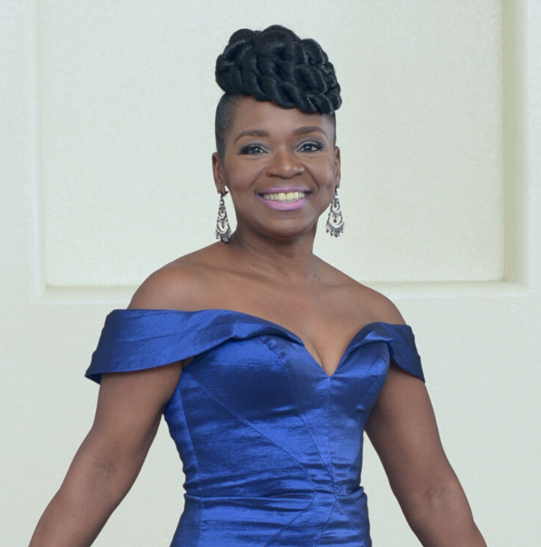 Obituary
In Loving Memory of Patti Jo Barlow
Patti Jo Barlow was born on July 6, 1960 in Seattle, WA through the union of Sammie and Roberta Wilson and was the 7th born of the 10 Wilson siblings.
"Miss Patti," as she was affectionately known, graduated from Garfield High School, and was a proud Bulldog. After high school, Patti attended cosmetology school where she obtained her license as a cosmetologist, barber, esthetician and manicurist. She felt it was important to master a trade, a value that was instilled in her by her father.
In 1991 Patti and Ricky Barlow were married and together they raised their four children, Colina, Leah, Alexia and Langston.
In 1992, Patti opened Sophisticuts, a decorated hair salon in the heart of the Central District. While Patti was very well-known as a hairstylist in the Black community, she wanted it to be even more known that she catered to every texture of hair and was "a cut above the rest" as her motto reminded.
After working in the hair industry for over a decade, Patti made the decision to go back to school and obtain her degree in early childhood education. She was a very proud graduate of Seattle Central College, first receiving her AA in Early Childhood Education, and then returning to obtain her BA in the same field. Patti loved working with children and served as a consultant to many learning centers, helping many childcare providers receive and maintain their licensing. Patti had aspirations of one day opening her own Learning Center, which she would name "Here We Grow."
Patti devoted many hours serving at the Noir Lux Candle Bar, a family owned and operated business. Miss Patti was a fixture at Noir Lux; she was the Facilities Manager, but also served as the "resident expert" on all things, as she wore many hats. She was known for welcoming guests with a smile and making every individual feel special. She cleaned, organized, decorated, mentored and loved on anyone who walked through the doors of Noir Lux.
Patti was known for her stylish ways and rarely left the house without sunglasses and/or a hat. Patti was the family historian and would not let anyone take home any of her original photos. She enjoyed working out and was especially proud of her recent accomplishments in her palates, yoga and spin classes at the Tukwila Community Center. She loved live music, and especially enjoyed anything by Mary J. Blige, Janet Jackson or Barry White.
Patti was a devoted mother, grandmother, sister, aunt, and friend, and her unwavering strength and love were evident until her last breath. Patti's legacy is one of love, strength and selflessness. Her family meant everything to her, and she created spaces filled with love, and a deep sense of belonging. Her big smile and sassy vibe were a source of inspiration to all who knew her. Patti's love extended not only to her family and beloved friends, but also to her community members and family pets. Her presence and love will be profoundly missed.
Patti transitioned on October 30, 2023, and was preceded in death by her parents Sammie Wilson and Roberta Wilson, her brother James "Pete" Walter Wilson, and her sister Francene "Cookie" Teresa Wilson.