Paul J. Santulli
January 28, 1944 - June 25, 2022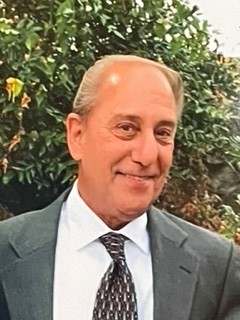 Obituary
Paul Santulli, 78, beloved husband, father, grandfather, uncle and friend was called to his eternal resting place on June 25, 2022. He entered this world on January 28, 1944 in Seattle, Washington, born to Frigi and Mary Santulli.
He is survived by his wife, Patricia, his children Maria (Jeff), Paul Jr. (Michele), and grandchildren, Marco, Nick, Dante and Joey.
Family was most important to Paul. He especially enjoyed activities that included his grandsons. For over 30 years he heard "you were my favorite teacher".
A viewing will be held on July 6, 2022 from 1 – 4 P.M. at Bonney-Watson Washington Memorial Park. This will be followed by mass on July 13, 2022 at 11 A.M. within St. Monica Catholic Church, concluding with a luncheon. Burial will take place at 1:30 P.M. on July 19, 2022 at Tahoma National Cemetery with the United States Air Force Honor Guard. We kindly ask that you arrive between 1 – 1:15 P.M. to ensure the vehicles are in the appropriate position for the procession.