Paula Cordero Arestan
January 15, 1930 - June 10, 2022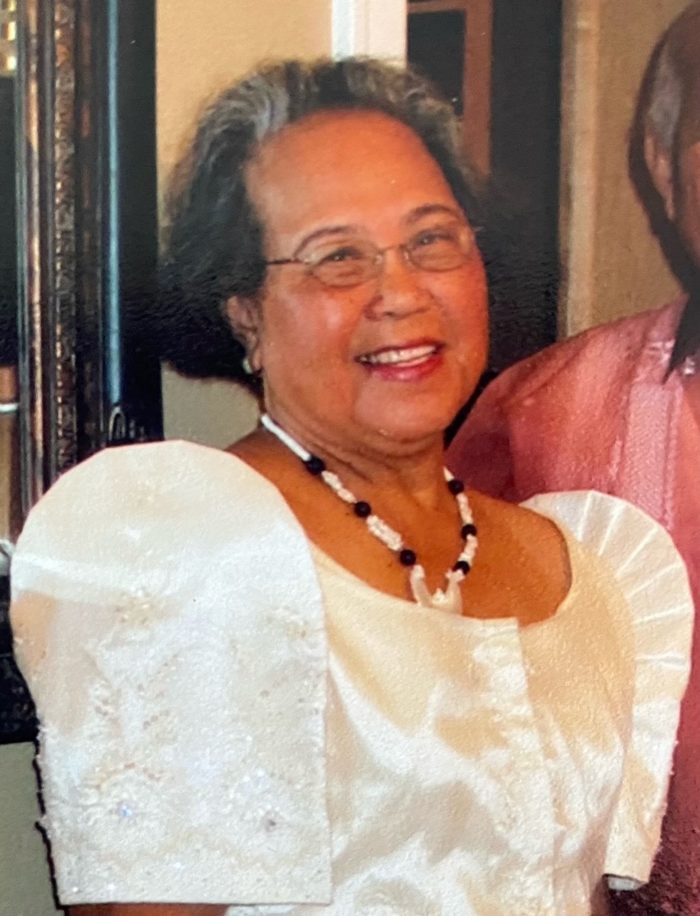 Obituary
Paula Cordero Arestan was born in Tanauan Leyte Philippines, Jan 15, 1930.  She finished Highschool at Assumption Academy in Leyte after the World War II.  Paula moved to Manila to continue her studies and received a Bachelor's in Accounting at Lyceum Academy in 1965, while educating some of her family members.  She married Calixto's Arestan and had children Hazel, Joseph, and Sharon.  She was a CPA in the Philippine Navy before immigrating to The United States in 1976.  Paula worked her way up to an Accountant II after roughly 20 years of service and she retired in 1997 from the University of Washington. She, along with her husband were avid fishermen and excelled in this joint venture. 
She was survived by her Daughters Hazel Arestan Tabile (husband Raul), Maria Sharon Arestan and grandchildren Adriana, Joseph and Natalia.
CELEBRATION OF LIFE
VIEWING/ROSARY
Tuesday, June 21st
Bonney Watson Funeral Home
16445 International Boulevard
Seatac, WA 98188
Viewing 5pm-9pm
7pm- Rosary
FUNERAL MASS
Wednesday, June 22nd
Blessed Sacrament Catholic Church
5050 8th Ave NE
Seattle, WA 98105
BURIAL
Directly after the mass.
Calvary Cemetery
5041 35th Ave NE
Seattle, WA 98105
In lieu of flowers, "Abuloy" or donations to help with funeral costs are welcome.