Rachel Moran Pederson
May 20, 1926 - November 16, 2022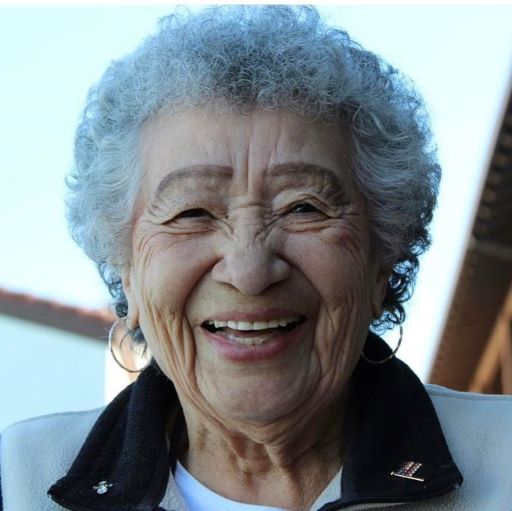 Obituary
May 20, 1926 – November 16, 2022
Rachel Moran Pederson was born on The White Earth Indian Reservation in northwestern Minnesota—she was the daughter of William C. Moran (Sisseton/Wahpeton Dakota) and Annie King Sullivan Moran (White Earth Band, Ojibwe/Chippewa). Soon after her birth, Rachel moved with her family to live on her father's reservation in South Dakota.
As a toddler, Rachel contracted tuberculosis, the same disease that at that time claimed the life of her mother and infant sister. Once diagnosed, she was sent to live in the Sac and Fox Tuberculosis Sanatorium in Iowa, where she spent several years recuperating. After her recovery, Rachel was then sent back to South Dakota to live with her Grandmother and Dad on the reservation.
As was mandated by the federal Indian boarding school system of that time, Rachel was then removed from her family home to attend Indian boarding schools. She attended several: Tekakwitha Indian Boarding School in Sisseton, SD; an Indian boarding school in Wahpeton, North Dakota; and one in Stephan, SD. She left school shortly before her high school graduation when she went to live with family members in Washington State.
Rachel married Theodore Martin Pederson in Seattle, her husband of 54 years. "Ted" was the love of her life until his death in 1999. Ted and Rachel began their life together on one of the last small, urban farms in SE Seattle, next to what is now Othello Park. Once their small farm land was developed, they moved to Rainier View where they lived for several years. Eventually they settled in Renton, WA.
Together they raised four children. Rachel is survived by her son Ted Jr. (Pam), Shirley (Thomas), and Karleen (Jeffrey). She also leaves behind many grandchildren, great-, and great-great-grandchildren. She was preceded in death by her son Richard, grandsons Andrew, Alex, and granddaughter Rochelle.
Rachel was a devoted mother to her children and when her youngest entered junior high school, she returned to work as a hospital cook. She worked many years at Doctors, Swedish, and Providence Hospitals.
Rachel attended several churches (of Ted's faith) over several decades–Bethlehem Lutheran Church (in Columbia City), St. Timothy's Lutheran Church (Upper Rainier Beach), and Renton Lutheran Church. Upon Ted's death, she attended St. Anthony's Catholic Church in Renton, returning to the faith system she had been raised in while attending Catholic Indian boarding schools.
Rachel is remembered for the great love she held in her heart for her family, her delicate yet extremely hard-working hands, a talent for gardening, her love of laughter, and for being a wonderful cook. Rachel was also known as the grizzly of Mama Bears. She provided an immense amount of love and support to her family.
In lieu of flowers, family asks that you consider a donation to a favorite charity in her name. (One to consider is United Indians of All Tribes Foundation in Seattle, WA) A small private graveside memorial will be held for immediate family. A celebration of Rachel's life is being planned for Spring 2023.
Our family wishes to thank all the wonderful staff at GenCare Lifestyle in Federal Way, for the wonderful and loving care provided to our mother as she faced each challenging day while dealing with Alzheimer's disease. Just like Rachel, we want you to know we consider all of you at GenCare as members of Rachel's family.