Richard Eugene Ferguson
Oct 20, 1925 - Nov 13, 2019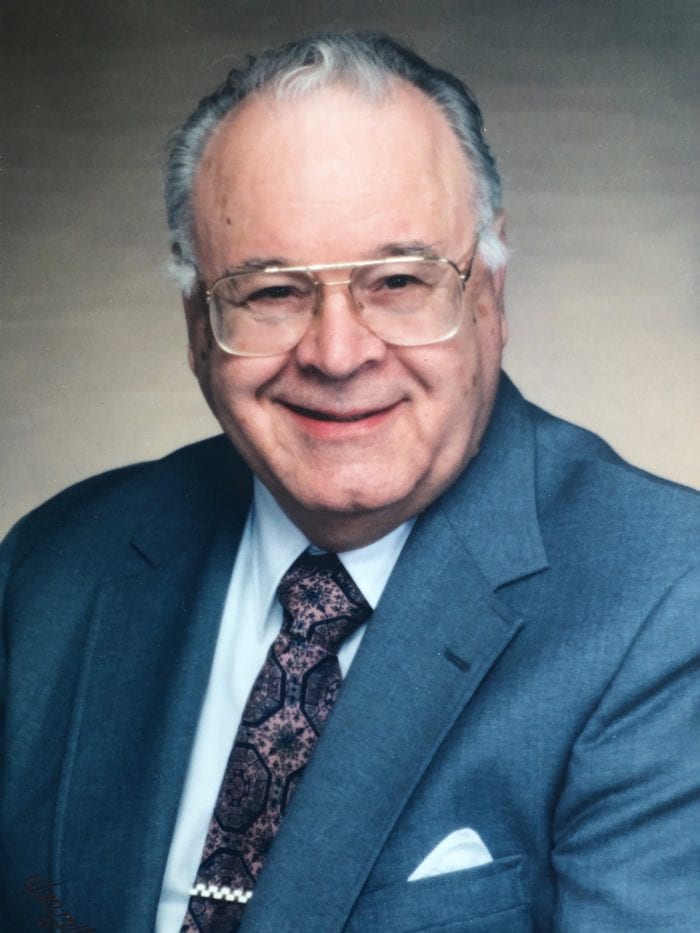 Obituary
Richard "Dick" E. Ferguson, 94, of Burien, WA passed away on November 13, 2019. He was born in Heppner, OR on Oct. 20, 1925. Dick enlisted in the Navy during World War II, and met his wife, Mary, a Navy WAVE while they both served in California. They were married in 1946. After being discharged, Dick completed his engineering degree at Oregon State College (now Oregon State University) and worked as an engineer for the Boeing Company for 36 years.
He was very active in the Boy Scouts of America serving as cub master, Scout master, and commissioner. He was also active well into his 80's at SPEEA, the Seattle Professional Engineering Employees Association, and the Engineering Retirees Association.
Dick's family was his greatest delight. He is survived by his four children, Rosemary Hutchinson of Portland, OR, Kevin of Burien, WA, Brian (Aileen) of Poulsbo, WA, Patrick (Linda Jo) of Ridgeway, SC; 6+ grandchildren and 7+ great grandchildren. He was preceded in death, in 1999, by his precious wife, Mary.
In lieu of flowers, donations may be made to Housecall Providers Hospice, 6100 SW Macadam Ave., Ste 200, Portland, OR 97239 or the Alzheimer's Association, Washington State Chapter, 19031 – 33rd Avenue W, #301, Lynnwood, WA  98036.
"I can't think of anything more that could have been done at a time when I needed help and care."
Jean P. Seattle
"We received outstanding service, from front desk to funeral director to family service and beyond."
Deborah M. SeaTac
"The staff went out of their way to show us kindness and helped with several additional needs."
Norma N. Auburn
"The staff was prompt, courteous, helpful, and most of all, caring."
Leslie W. Tacoma
"They really care for people and go out of their way to make things easier."
Kathleen S. Federal Way
"The funeral home is a nice, warm and inviting place. Thank you for your kindness in our loss."
Deborah N. Burien
"We are so pleased with Bonney Watson. They were very professional in every way."
Anita H. Normandy Park