Roseann Decoteau
November 19, 1929 - December 10, 2020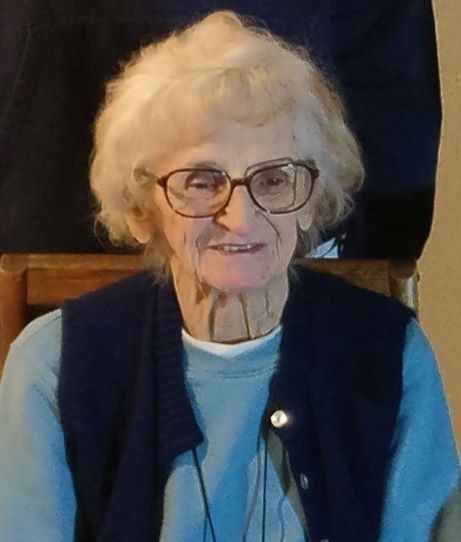 Obituary
Roseann Decoteau
November 19, 1929 -December 10, 2020 Roseann died peacefully in her sleep on December 10, 2020 of natural causes at a memory care home in Federal Way, WA.
She led a full and productive life by loving and supporting family and friends. Roseann was born in Rollette county, North Dakota. She grew up on the family farm located between Rolla and Belcourt, North Dakota with her parents Alex and Minnie Martin, Sisters Beatrice, and Gladys. The farm was located on the Turtle Mountain Indian Reservation. Roseann and her family are members of the Turtle Mountain Band of Chippewa. In November of 1945, Roseann married the love of her life Ernest Decoteau. They were soon blessed with children Gary, Sharon, Dennis and Ron. Roseann and Ernest left the Reservation and Farm in 1955 and moved the family to Seattle where they found new opportunities for work and to build life for their Family. Seattle became their new home and reuniting with friends from North Dakota and making many new friends in the process. It was a good life with Ernest building a career and Roseann taking care of the home and guiding children along the path of life. On Roseann's birthday in November of 1963 another son, Russell, was born to Roseann and Ernest.
Roseann and Ernest were loving caring parents for their five children. Roseann always took pride in keeping a clean house and cooking for the family. Due to the economy, Roseann and Ernest had to move several times for work. They lived in California, Arizona and Nevada for short periods of time always returning home to Seattle. The years 1969 to 2020 Roseann and Ernest's family grew with 12 grandchildren, 16 great grandchildren and 4 great-great grandchildren being added to the family. Roseann was happiest
when family was around. Roseann also had a great love of animals dating back to her childhood on the farm.
Roseann was preceded in death by her husband of 66 years Ernest, infant son Clifford, parents Alex and Minnie Martin, Sisters Beatrice and Gladys, Nephews Jerry and Wayne. She is survived by Children Gary (Gail) Decoteau, of Nampa, Idaho, Sharon (Mike) Lindquist of Lovettsville, Virginia, Dennis (Aleen) Decoteau of Auburn, Washington, Ron (Patti) Decoteau of Carnation, Washington and Russell (Christine) Decoteau of Renton, Washington and all the grandchildren, great grandchildren and great-great grandchildren.
Roseann will be placed alongside Ernest at Bonney Watson Memorial Park. A celebration of life will be planned at a future date. Donations and memorials can be made to Alzheimer's Research or Humane Society.
"I can't think of anything more that could have been done at a time when I needed help and care."
Jean P. Seattle
"We received outstanding service, from front desk to funeral director to family service and beyond."
Deborah M. SeaTac
"The staff went out of their way to show us kindness and helped with several additional needs."
Norma N. Auburn
"The staff was prompt, courteous, helpful, and most of all, caring."
Leslie W. Tacoma
"They really care for people and go out of their way to make things easier."
Kathleen S. Federal Way
"The funeral home is a nice, warm and inviting place. Thank you for your kindness in our loss."
Deborah N. Burien
"We are so pleased with Bonney Watson. They were very professional in every way."
Anita H. Normandy Park