Roy W. Shin
February 25, 1985 - December 13, 2021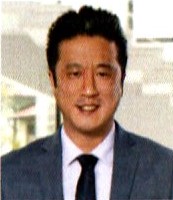 Obituary
Roy W. Shin, age 36, passed away on December 13th unexpectedly in his home. A celebration/memorial service is planned for Tuesday, December 28th, 11-1pm PST at the Federal Way location for Bonney Watson Funeral Home on 1535 SW Dash Point Road.
Roy Shin was born in Albany, NY on February 25, 1985 at Albany Medical Center. He is survived by his mother, Sabrina Sohn, and his sister, Arry Yu. Roy attended schools at Loudonville Elementary School, both Shaker Junior High School and Shaker High School, and Syracuse University. He loved his friends dearly and really enjoyed his social interactions with his friends. 
Over his career, Roy's employment covered marketing and sales, across a variety of industries. Initially he served as a digital marketing lead for Ford in Latham, NY. When he moved to Seattle, WA, he took on sales roles with Audi. He also served as a representative for Statefarm Insurance. Roy eventually moved into the tech industry working in business development for Affirma Consulting, and even some time for a startup with his sister. In his later years, he worked for a medical healthcare startup, eventually got his real estate license and began working with Berkshire Hathaway. He also even worked for Amazon Fulfillment in his off hours. Roy took an immense amount of pride in his hard work and loved learning the details of everything he did.
In lieu of flowers or meal trains, the family asks for cash support to go to Roy's dear mother, Sabrina. This can be done through a Give-inKind page (LINK: https://www.giveinkind.com/inkinds/E6X5V2Q). As Sabrina does not have PayPal or Venmo setup, the family is using Arry's (the sister's) account to consolidate funds to help the family pay for the memorial service and work through the process of closing Roy's accounts down over the coming months. The family thanks everyone in advance for your support in the sudden and early loss of Roy. He will be very surely missed.
Link to donate directly via Venmo (@ArryinSeattle): https://venmo.com/code?user_id=1812001932181504390&created=1640211608.8665519&printed=1
Link to donate directly via PayPal (@Arry): https://www.paypal.com/paypalme/arry
"I can't think of anything more that could have been done at a time when I needed help and care."
Jean P. Seattle
"We received outstanding service, from front desk to funeral director to family service and beyond."
Deborah M. SeaTac
"The staff went out of their way to show us kindness and helped with several additional needs."
Norma N. Auburn
"The staff was prompt, courteous, helpful, and most of all, caring."
Leslie W. Tacoma
"They really care for people and go out of their way to make things easier."
Kathleen S. Federal Way
"The funeral home is a nice, warm and inviting place. Thank you for your kindness in our loss."
Deborah N. Burien
"We are so pleased with Bonney Watson. They were very professional in every way."
Anita H. Normandy Park