Shirley Ann Moore
August 9, 1944 - September 27, 2021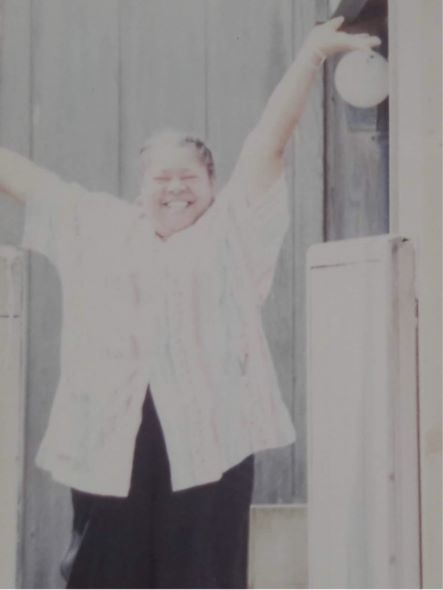 Obituary
FOREVER A PART OF OUR LIVES!

Shirley Ann Moore
August 9, 1944 – September 27, 2021

We honor and celebrate the life of our beloved mother Shirley Ann Moore.
Born August 9, 1944 in Bossier City, Louisiana where she lived and grew
up. Born to Florence Elizabeth Brooks, Shirley was the only child and was
eager to start her own family. She often shared that having four children
was her greatest desire, which the Lord blessed her to have.

Shirley married Jerome Moore in Bossier City, Louisiana where they raised
their four children, Elizabeth, Gary, Michael and Rosalind.
Invited to visit Seattle Washington by her aunt in the summer of 1966, Shirley
fell in love with the Northwest and a seed was planted in her heart to
someday return. That dream would come true in the year 1971. Shirley returned
to Seattle, Washington with her four children and they began a new life
together, as a family. This was the very thing she had prayed and asked
God for and her children were the apple of her eye. She was brave and
courageous in raising her four children. She poured her life into motherhood,
always attentive, always loving and always caring for them. Her friendship was
a bond that shaped her family's life to this day.

Shirley loved her job at Children's Hospital where she worked in the
Environmental Services Department for thirty three years until she retired. She
was well known on her job and precious to many who adored her.
She has always drawn people close to her with her authentic life and her unique
humor. Her genuine love for her dear friends and extended family will live on
in our hearts forever!

She leaves behind her four children, four grandchildren and six great
grandchildren, who passionately love her and cared for her until she was taken
up by the angels of heaven.

FOREVER A PART OF OUR LIVES!

Shirley Ann Moore will be put to rest at Bonney Watson Washington Memorial Park on Monday, October 11, 2021 at 2:00 pm, 16445 International Blvd, SeaTac, WA 98188
At this time, due to Covid, we will have a graveside service only.
Life Celebration date (To Be Determined) at a later time. Date will be posted
"I can't think of anything more that could have been done at a time when I needed help and care."
Jean P. Seattle
"We received outstanding service, from front desk to funeral director to family service and beyond."
Deborah M. SeaTac
"The staff went out of their way to show us kindness and helped with several additional needs."
Norma N. Auburn
"The staff was prompt, courteous, helpful, and most of all, caring."
Leslie W. Tacoma
"They really care for people and go out of their way to make things easier."
Kathleen S. Federal Way
"The funeral home is a nice, warm and inviting place. Thank you for your kindness in our loss."
Deborah N. Burien
"We are so pleased with Bonney Watson. They were very professional in every way."
Anita H. Normandy Park