Sister Anna Loan Thi Nguyen
April 15, 1947 - March 6, 2023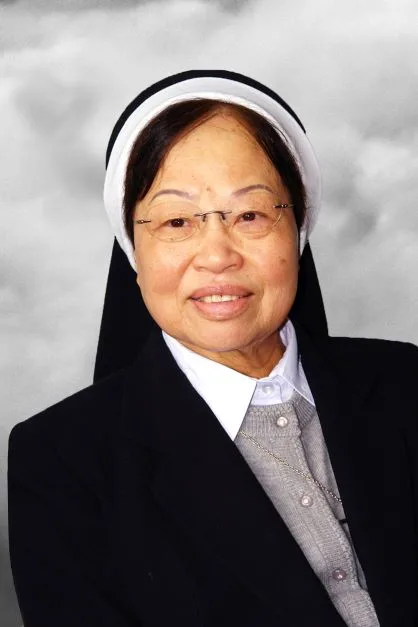 Obituary
Anna Loan Nguyen, SP
Sister Anna Loan Nguyen, age 75, a woman religious for 50 years, died March 6, 2023, at Swedish Hospital, Seattle, Wash. Funeral Prayer Service: Saturday, March 18, 2023, at Vietnamese Martyrs Church, Tukwila, Wash., at 10:00am. Funeral Mass: Saturday, March 18, 2023, at Vietnamese Martyrs Church, Tukwila, Wash. at 1:00pm. Bonney Watson Funeral Home oversees arrangements.  
Sister Anna Loan was born on April 15, 1947, in Hanoi, North Vietnam. to the family of Peter Dang and Agatha (Tai Thi Bui) Nguyen. She was the second of eight siblings. Her father worked for the French Consulate and her family was highly respected. Due to the Geneva Agreement in 1954, her family had to abandon their property and walk to South Vietnam where the family settled in Saigon, now known as Ho Chi Minh City.
Even as a child Sister Anna Loan had a strong relationship with God. Her family nurtured her childhood spiritual life which became the foundation of her vocation. Her passion for the poor, the marginalized, and the uneducated led her to pursue and join religious life. She joined the Salesian Sisters of St. John Bosco, making first profession in 1968 and ministered as a catechist and facilitator. When the Communists took over South Vietnam, sisters were asked to return home to their families. Sister Anna Loan continued to live her religious life. Her siblings were escaping by boat, one at a time. Sister Anna Loan was joyously reunited with her family in the United States in 1997, and in 2001 transferred her religious vows to the Sisters of Providence community. On July 4, 2008, Sister Anna Loan eagerly became a naturalized citizen of the United States, a country where she found a new way of life and freedom to live in peace.
Her educational achievements included: a MA in Spirituality, Gonzaga University (2001); a MA in Vietnamese Literature, Dai Hoc Van Khoa, Saigon, Vietnam (1969). She also received numerous educational certificates in English as a Second Language, Pastoral and Mental Health Counseling, Formative Spirituality, Spiritual Direction and Pastoral Ministry.
Sister Anna Loan's many ministries were: an intern at Asian Counseling and Referral Services, Seattle, Wash. (2010–12); Director of Faith Formation at St. Cecilia Parish, Bainbridge Island, Wash. (2005-09); Pastoral Assistant at St. James Parish, Vancouver, Wash. (2001-04); Archdiocesan Tribunal, Archdiocese of Seattle, Wash. (1998); Coordinator, Vietnamese Community Parish Ministries, St. Mary Magdalen Parish, Everett, Wash. (2015-16) and at Our Lady of Lourdes, West Seattle, Wash.; Assistant Chaplain, Vietnamese Martyrs Parish, Tukwila, Wash. (2012-16), and Teacher of Vietnamese Literature, Van Lang High School, Saigon, Vietnam (1969-75). Sister Anna Loan was committed to helping the poor, she could often be found volunteering at the local food bank.
Sister Anna Loan had deep gratitude for the unwavering love and support of the Sisters of Providence community and to all she met in her many ministries.
She is preceded in death by her parents and her brothers Viet Cuong Nguyen and Viet Hung Nguyen. She is survived by her sisters Thi Phuong Nguyen, Thi Tuyet Nguyen, and her brother and Viet Tien Nguyen and by the Sisters in her community.
To view Sister Anna Loan's obituary and picture and to sign her memory book, please visit the website for Bonney-Watson Funeral Home at www.bonneywatson.com.