Sister Therese Multz, SP (Sr. Victoria)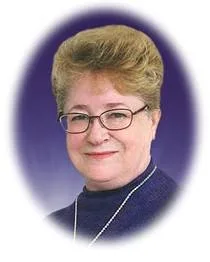 Obituary
Therese Multz, SP
(Sister Victoria)
Sister Therese Multz, age 85, a Sister of Providence for 65 years, died November 8, 2023 at St. Joseph Residence, Seattle, Wash. Vigil: Tuesday, November 21, 2023, 4:00 pm at St. Joseph Residence, 4800 37th Ave SW, Seattle, Wash. Funeral Mass: Wednesday, November 22, 2023, 10:30 am at St. Joseph Residence, 4800 37th Ave SW, Seattle, Wash. Bonney Watson Funeral Home oversees arrangements.
Sister Therese was born on February 10, 1938, the middle child of five children to Victor and Charlotte (Waddell) Multz in Sioux City, Iowa. When Sister Therese was five, her family moved to Yakima, Wash., where she spent the rest of her growing up years. During her first eight years of schooling at St. Paul's School she was taught by the Dominican Sisters, whom she loved. Sister Therese says she really got serious about religious life when she was a high school junior at St. Joseph Academy. She entered the Sisters of Province religious community after graduation in 1957. She professed first vows in 1959, taking the religious name Sister Victoria, because her father's name was Victor, and received final vows in 1965.
Sister Therese's educational achievements include: a Bachelor of Arts in Social Science from Seattle University (1962), Seattle, Wash., and a Master of Arts in Expressive Therapies from Lesley College, Cambridge, Mass. (1983).
In Sister Therese's ministry life, teaching was her first and forever love. For 20 years she taught primarily in the middle grades and in all subjects in Washington, California and Alaska schools. After receiving her master's degree at Lesley College, Sister Therese became a mental health therapist with a specialty in using creative arts in healing. She ministered in the San Juan Islands and at an Alcohol & Drug Treatment Center in Kirkland, Wash. She also volunteered at the Women's Drop-In Center in Spokane, and was one of the founders of Youth Associates of the Providence Sisters in schools and parishes. She also actively engaged high school students in community service in shelters, homes for the elderly and psychiatrically impaired, day centers for street youth and a migrant worker camp in Yakima Valley.
Sister Therese always had a beautiful smile on her face, sharing her passion and dedication to the mission of the Sisters of Providence and her many ministries. She will be missed, but is now dancing in heaven.
She is preceded in death by her parents, and her brother, Dr. Carter Victor Multz and her sister,
Susan Marie Multz. She is survived by her sisters, Mrs. Deni Kobrinsky and Elizabeth Speergeon, and many beloved nieces and nephews, and by the Sisters in her community.
To view Sister Therese's obituary and picture and to sign her memory book, please visit the website for Bonney-Watson Funeral Home at www.bonneywatson.com.