Stanley Kubo
September 30, 1947 - February 14, 2021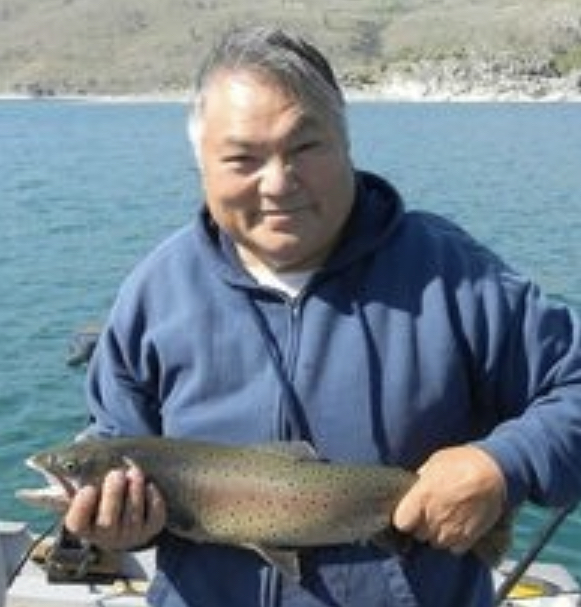 Obituary
On Sunday, February 14, 2021, Stanley Kubo, loving husband and father of four children, passed away at the age of 73. Stanley was preceded in death by his father, Kazuo, and his mother Sueko.

He was born in Seattle, Washington on September 30, 1947. Stanley graduated from Mt. Rainier High School in Des Moines, Washington in 1965 and immediately enlisted in The United States Coast Guard, through his parents permission as he was only 17 years old. He attended Basic Training in Alameda, California and then was sent to Vietnam where his boat patrolled the Mekong River Delta. He was then stationed in Bandon and Coos Bay, Oregon, Ilwaco, Washington, Lake Michigan, Michigan (where he was in service on an icebreaker), Attu Island, Alaska and finally Japan. He retired from the Coast Guard as a MKC (Machinery Technician Chief).

After retiring from the Coast Guard, he went on to a second career with Viking Sprinkler from 1987 to 2006. Stanley and Maggie then retired and moved to their dream fishing spot, Conconully, Washington. That is where for the last 15 years they made a cozy home, camped, fished, canned and smoked fish, participated in church and church activities, made ice and enjoyed the lake life.
Stanley is survived by his wife, Margaret Ann Kubo of 39 years, his children, Jennifer Pitchford, Dawn Miller, Christopher Kobayashi, and Yuki Alfonso, his sister Eileen Moriya, and grandchildren Shawn Michael Willrich, Ayden Wagner, Blake Messmer, Ethan Wagner, Brea Pitchford, Gabe Pitchford, Isaac Alfonso and Mercy Alfonso, and great granddaughter Milana Willrich. He is also survived by several cousins, nieces and nephews.
A private graveside burial service will be held at Bonney Watson Sea Tac and Washington Memorial Park, February 24, 2021 at 2pm. He will be resting in peace next to his parents and family. We will be celebrating his life with a memorial service this summer at their church in Omak, Washington.

Stanley Kubo was a man of Faith, Family, Friends and Fish! He will be greatly missed, but never forgotten.
"I can't think of anything more that could have been done at a time when I needed help and care."
Jean P. Seattle
"We received outstanding service, from front desk to funeral director to family service and beyond."
Deborah M. SeaTac
"The staff went out of their way to show us kindness and helped with several additional needs."
Norma N. Auburn
"The staff was prompt, courteous, helpful, and most of all, caring."
Leslie W. Tacoma
"They really care for people and go out of their way to make things easier."
Kathleen S. Federal Way
"The funeral home is a nice, warm and inviting place. Thank you for your kindness in our loss."
Deborah N. Burien
"We are so pleased with Bonney Watson. They were very professional in every way."
Anita H. Normandy Park