Stephen Thor Sundberg
Jun 8, 1944 - Feb 21, 2020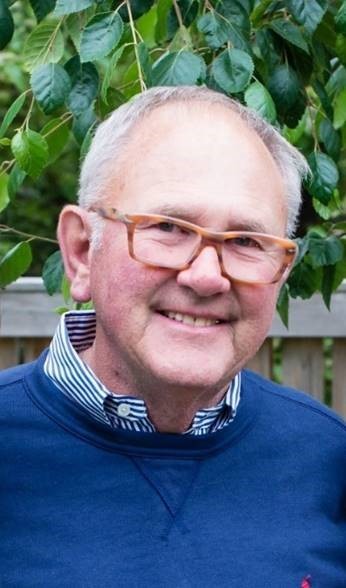 Obituary
It is with great sadness that the family of Stephen Thor Sundberg announce his passing on February 21, 2020 at the age of 75. Steve will be lovingly remembered by his children Mark and his wife Tracy, and Beth and her husband Greg, and his four granddaughters, Emily, Kate, Isabel and Lydia, and his sister Joan M. Kelly and her husband Bill, and his brothers Rick Sundberg and his wife Sharon, and David Sundberg, and his many nieces and nephews. He was preceded in death by his wife of 52 years, Joan Catherine Sundberg.
Steve was born in Seattle, Washington on June 8, 1944 to Thor and Dorothy Sundberg. He attended the University of Washington and served in the Marine Corp Reserves from 1967-1971. His strong work ethic started at a young age working for his grandfather's painting business. He then spent 25 years as an executive in the car rental industry. An entrepreneur at heart, Steve and his wife Joan built a successful family business in Denver and Seattle that continues to thrive today.
Steve lived his life boldly and generously. He loved a great adventure, whether it was boating the Inside Passage to Alaska, riding his Harley Davidson to Sturgis, racing dune buggies in the desert or traveling the world with his beloved wife Joan. At home, he reveled in hosting his family and friends and was also a passionate gardener who took tremendous pride in his hydrangeas. A proud Swede, Steve had strong opinions and unabashedly shared them. Most importantly, Steve loved his family and adored his four granddaughters. They were the light of his life.
A memorial service will be held on Saturday, March 14, 2020 at 11:00 a.m. at the Embassy Suites Hotel Pioneer Square, 255 South King Street, Seattle, WA 98104.
"I can't think of anything more that could have been done at a time when I needed help and care."
Jean P. Seattle
"We received outstanding service, from front desk to funeral director to family service and beyond."
Deborah M. SeaTac
"The staff went out of their way to show us kindness and helped with several additional needs."
Norma N. Auburn
"The staff was prompt, courteous, helpful, and most of all, caring."
Leslie W. Tacoma
"They really care for people and go out of their way to make things easier."
Kathleen S. Federal Way
"The funeral home is a nice, warm and inviting place. Thank you for your kindness in our loss."
Deborah N. Burien
"We are so pleased with Bonney Watson. They were very professional in every way."
Anita H. Normandy Park