Thomas C. Regan
January 6, 1931 - January 8, 2012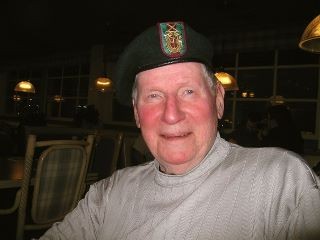 Obituary
Thomas C. Regan
Thomas C. Regan was born in Fernwood, Mississippi January 6, 1931 to Thomas Regan and Elizabeth Fater-Regan, and was their only child. His father was in the Navy, so Tom relocated to Brooklyn NY and lived with his grandparents. His grandfather was a precinct captain. His uncle was a lead detective with the NYPD. After his father's military duty, they moved to California.
Tom Joined the Army at the age of 16 with his parents' permission. He spent time in Korea and Japan with the Army Rangers; different groups in the 1st CAV and later joined the Special Forces and remained active in the reserves.
He joined the King County Sheriff's Department in 1956. Over his 34 year career with the Sheriff's Department he performed many duties which included motorcycle officer, K-9 unit, patrol Sergeant, and a professional dive master. He was the founding father of the King County Sheriffs Bomb and SWAT teams. He led many missions over his time with the force. Early in his career he worked the hydroplane races and jumped from the helicopter saving several different hydro drivers.
After he retired from the force he and Diane traveled. Whether it was on a cruise or going to beautiful beaches, they were loving life. He loved to take his scuba gear, to see the beautiful oceans around the world.
He is a lifetime member of Special Forces Association, IABTI, Burien Elks Lodge #2143, and the NRA.
Preceded in death by his 1st wife Patricia and daughters Patty and Karen, and survived by his wife Diane of 43 years, daughter Cathy Hodapp/Dan, son Joe Regan/Lisa, and had 8 grandchildren and 1 great grandson. He was a beloved husband, father, grandfather, and friend. He will be greatly missed but never forgotten.
The family has requested no flowers. Remembrances may be sent to Cystic Fibrosis Foundation or Disabled American Veterans.