Thomas "Tommy" Brooks Sudduth
February 4, 1956 - December 7, 2020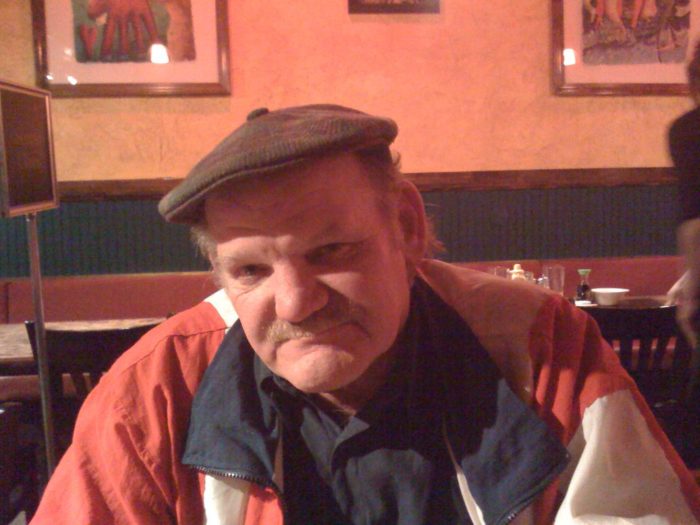 Obituary
Tommy was born (February 4, 1956) and raised on Vashon, WA, and died on December 7, 2020, at the VA Medical Center in Seattle, WA.
Tommy is the first known person on Vashon to have died from COVID-19.
Tommy was the son of Frances Smock Sudduth Shattuck and George Sudduth.
Tommy served in the US Army, and completed two stints, serving in Korea, Leavenworth, Kansas, and Fort Collins, Colorado.
Tommy worked at Todd's Shipyard in Seattle as a shipfitter.
Despite becoming disabled due to a back injury, he enjoyed helping others. He could fix anything, and he had a heart of gold, known for giving the shirt off of his back.
He taught himself locksmithing through a mail order course.
Tommy was preceeded in death by his brothers, William Sudduth and George (Pete) Sudduth, Jr., and his parents.
He is survived by his brothers Mike and David and his sister Robin, as well as numerous cousins, nephews and nieces.
Consider making a donation, in memory of Tommy, to the Vashon Fix-it Cafe, a non-profit that offers free repairs to almost anything in an effort to keep them out of the landfill. Visit vashontools.org to make a donation.
Arrangements entrusted to BONNEY WATSON Washington Memorial, 16445 International Boulevard, SeaTac, WA 98188. Please view his online obituary at bonneywatson.com.
"I can't think of anything more that could have been done at a time when I needed help and care."
Jean P. Seattle
"We received outstanding service, from front desk to funeral director to family service and beyond."
Deborah M. SeaTac
"The staff went out of their way to show us kindness and helped with several additional needs."
Norma N. Auburn
"The staff was prompt, courteous, helpful, and most of all, caring."
Leslie W. Tacoma
"They really care for people and go out of their way to make things easier."
Kathleen S. Federal Way
"The funeral home is a nice, warm and inviting place. Thank you for your kindness in our loss."
Deborah N. Burien
"We are so pleased with Bonney Watson. They were very professional in every way."
Anita H. Normandy Park