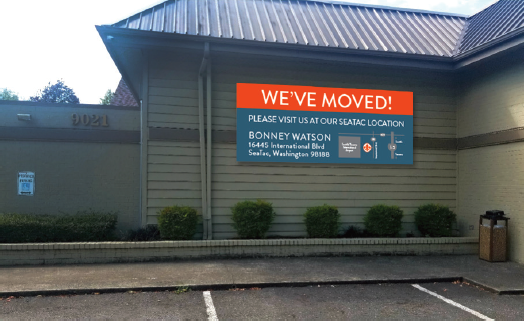 November 15, 2019 4:20 pm
BONNEY WATSON is and always has been a family-owned business, serving families in the Puget Sound area since 1868.
Our mission is to provide meaningful service and exceptional care, and our goal is to strive to provide all possible amenities for families to celebrate the lives of their loved ones in a way that is most meaningful to them.
To meet the needs of more families, we are expanding our ability to offer services beyond those that we have traditionally provided. As a result, we have decided as of November 15, 2019, to relocate the operations of our Southwest Mortuary location in Rainier Beach and list the property for sale.
Just as Rainier Beach is changing, the way in which we celebrate the lives of the people we've loved is also evolving. Southwest Mortury has been operating by appointment only for nearly a year, and moving forward all BONNEY WATSON customers will be served by the dedicated employees at our SeaTac and Federal Way locations. The sale of the Rainier Beach property will be used in part to finance renovations needed to expand our main SeaTac location so we may continue to meet the steadily increasing demand for a diverse array of services for the communities south of Seattle.
Through collaboration with local churches, community organizations and other venues in the area to host funeral or memorial services, we plan to continue to serve local families in Rainier Beach and the surrounding neighborhoods. In addition, we provide complete cemetery, cremation and funeral service options from our main BONNEY WATSON location in SeaTac.
We are and always have been a family-owned business, and we will continue to support families in Rainier Beach with the same level of care and commitment we've shown for the past 151 years.
If you have any questions or concerns, please contact us at (206) 880-7400.
Categorised in: News & Events
This post was written by Cameron Smock