Harriet Joyce Hawkins
Jul 6, 1928 - May 27, 2020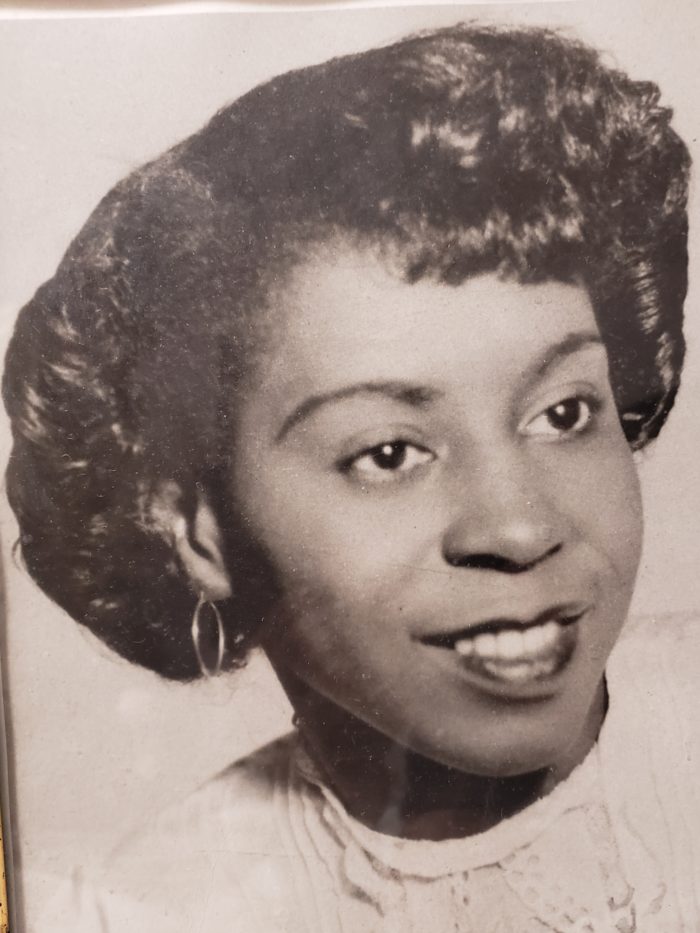 Obituary
In the words of Harriet Joyce Hawkins
Harriet Joyce (Greenwood) Hawkins was born on July 6, 1928, in Roslyn, Washington to the late, Samuel and Ethel Cravens. She was the 4th of thirteen children.
She confessed her love and hope in Christ by being baptized at an early age and joined Goodwill Baptist Church.
She received her BA degree from Central Washington College of Education, Graduate work at Seattle University. She was a retired teacher.
Harriet was:
A Protestant, at Cle Elem Church of Nazarene. She was active in mission society; she was a member of the "Lydias' prayer group; choir member and also soloist for the Lord; and volunteer (active) in different places.
Organizations: Delta Sorority and various organizations.
Organizational activities: President of some, board members of others, officer of some. Social activist.
Organization Friends and Associates: Back Pioneers Association Upper County Involvement Group, church members family and friends.
Occupation: Retired teacher. Harriet Hawkins was one of the first African American teachers in Oregon State.
Family Activities or Special Family Functions: Roslyn Black Pioneers floats. Black Pioneer Friends and Family picnic. Speaker for various schools, libraries, and civic organizations; and social organizations concerning black history.
Personal Activities: I lobbied for the poor people, marched and demonstrated for justice and peace. I did all I could to bring about changes that would benefit all. I pray and have a concern for the lost and Christian brothers and sisters.
Hobbies: Read; music; collector- love my pretties; write poetry, songs, and personal memoirs. T.V. and movies.
Favorite Places: Church and restaurants, cemeteries and the woods any place near water; beaches, lakes, rivers, sea, and oceans.
One of the Places on earth I have enjoyed the most: Jamaica, Germany, and Israel.
Three activities I have enjoyed the most: Going to Europe & Caribbean island. Attending church conferences. Shopping and buying.
Her favorite poem or scripture: "God's love is sufficient" "Nothing Shall Keep Me From the love of God"
Her favorite song or Music is: "Just a closer walk with thee" "He'll Understand and say Well Done" "What a friend we have in Jesus" and "Precious Memories"
Her Favorite Flower: White Roses
Her Favorite Color: Pink and Blue
Her unfinished work is: writing my recollections of being a black coal miner's daughter in Roslyn; booklet written as beginning.
I Want My Family to Remember Me For being a Christian and being there for them, because I love deeply
A message for My Family and Friends:
"God is my light and life. I pray that all will come in the knowledge of him as Savior, and love one another, accepting individuals where they are at. THERE IS HOPE"
Harriett made a peaceful transition on Wednesday May 27, 2020. She was known for her love of family and friends always sending out cards for every occasion to her loved ones.
She leaves to cherish her loving memories son Ricci (Gina) Greenwood of Lansing, Illinois, daughters Merrilee Smith of Seattle, WA and Rose-Ethel Finister Harris of Seattle Washington; Sisters, Kanashibushan (Iona) and Ethel Sweet; Brothers, Wesley Cravens, William Cravens, Nathaniel Cravens. Grandchildren Ricci L. Greenwood, Jr, Diana Greenwood, Foxxy Cyprian, Lee Mason Dupay, D'Andre' Greenwood, D'ante' Harris, Quintin Harris, Cortlee Harris, Chamara Smith, Richella Smith, Treyvon Steinhauer, Lanice Ware, Lavonnel Ware, Trevor Greenwood.
"I can't think of anything more that could have been done at a time when I needed help and care."
Jean P. Seattle
"We received outstanding service, from front desk to funeral director to family service and beyond."
Deborah M. SeaTac
"The staff went out of their way to show us kindness and helped with several additional needs."
Norma N. Auburn
"The staff was prompt, courteous, helpful, and most of all, caring."
Leslie W. Tacoma
"They really care for people and go out of their way to make things easier."
Kathleen S. Federal Way
"The funeral home is a nice, warm and inviting place. Thank you for your kindness in our loss."
Deborah N. Burien
"We are so pleased with Bonney Watson. They were very professional in every way."
Anita H. Normandy Park