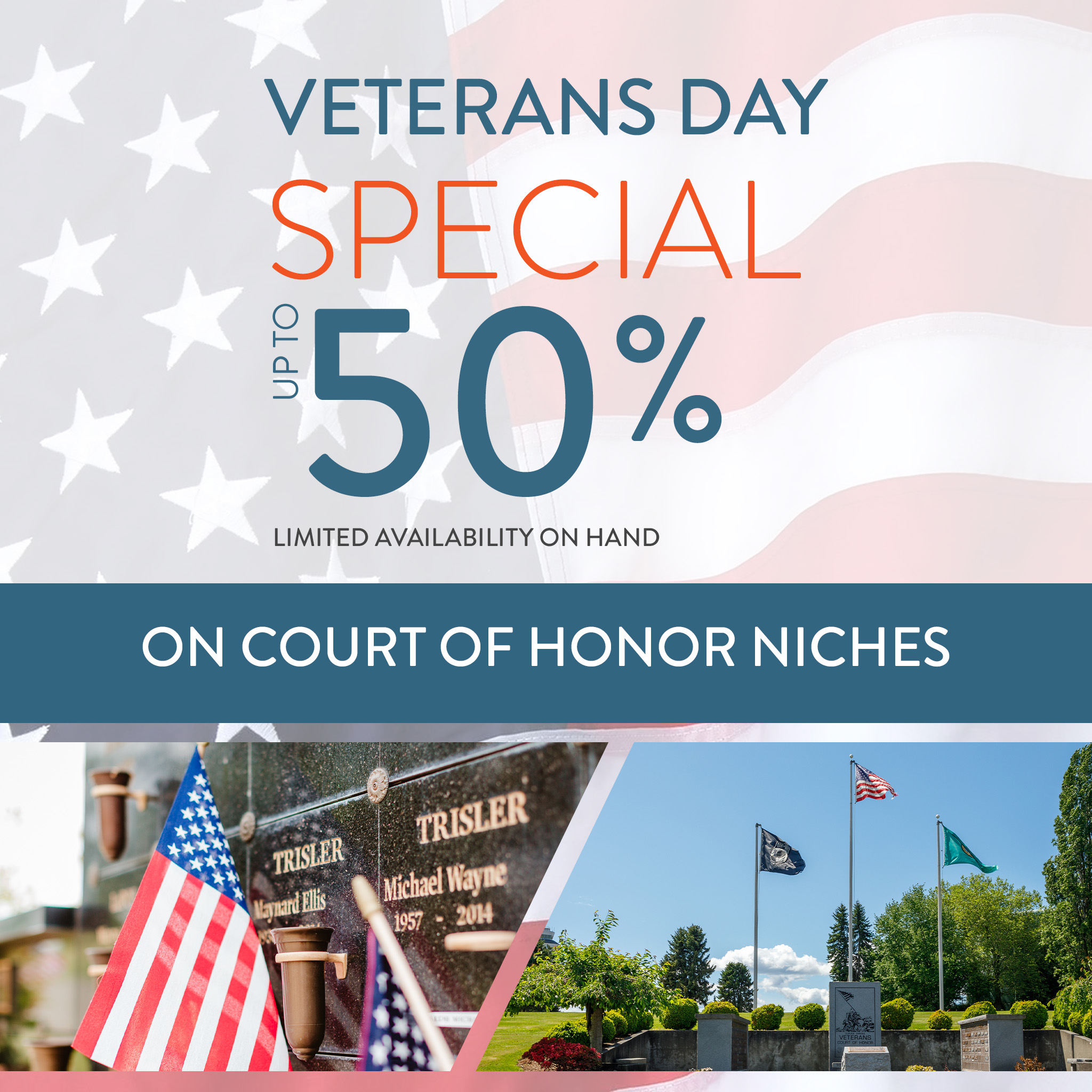 November 10, 2020 10:51 am

In 1919, President Woodrow Wilson proclaimed November 11 as the first commemoration of Armistice Day with the following words:
"To us in America, the reflections of Armistice Day will be filled with solemn pride in the heroism of those who died in the country's service and with gratitude for the victory, both because of the thing from which it has freed us and because of the opportunity it has given American to show her sympathy with peace and justice…."
Armistice Day was primarily a day set aside to honor veterans of World War I, but in 1954, after World War II … the 83rd Congress, at the urging of the veterans' service organizations, amended the Act of 1938 by striking out the word "Armistice" and inserting in its place the word "Veterans." With the approval of this legislation, on June 1, 1954, November 11th became a day to honor American veterans of all wars.[i]
For decades, BONNEY WATSON has been honoring American veterans of all wars by dedicating special veteran gardens at their Washington Memorial location in SeaTac. In addition to two dedicated burial sections for veterans and their families, Washington Memorial also features their veterans Court of Honor, where cremated remains can be placed. Washington Memorial also features the first POW/MIA Living Memorial Plaza erected in the United States of America, which serves as the backdrop for our annual Memorial Day ceremony honoring those veterans who paid the ultimate price.
In honor of those who served, this year on Veterans Day we are providing special promotions for those interested in purchasing a niche in our veterans Court of Honor. In addition to offering up to 50% off niches in our veterans Court of Honor, we are also offering discounts up to 50% off of select crypts and niches, as well as property in our NEW Lakeside Cremation Garden.
If you are interested in more information on these special discounts, please call our office at (206) 242-1787 or submit the form at the bottom of this post to schedule an in-person or virtual appointment.
Thank you for allowing us to finally be at your service.
Happy Veterans Day!
---
[i] Source – https://www.va.gov/opa/vetsday/vetdayhistory.asp

Tags: BONNEY WATSON, History of Veterans Day, Veterans, Veterans Day, Washington Memorial Park


Categorised in: Blog

This post was written by Cameron Smock